Guinness Greater China Fund
The Guinness Greater China Fund was known as the Guinness Best of China Fund until 19.12.22. The Guinness Greater China strategy invests in quality companies with exposure to the development and growth of the Greater China region.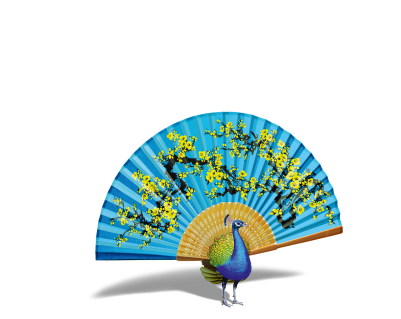 Overview
The Guinness Greater China Fund invests in quality, profitable companies which give exposure to the structural growth themes in China. 
The process is designed to give this exposure while mitigating the risks involved with investing in China. The Fund also has a valuation discipline designed to avoid overpaying for future growth. 
The Chinese economy is the second largest in the world, and we think at some point it will surpass the US to become the world's largest. However, China's share of global equity markets is much smaller than its share of GDP, in stark contrast to other major economies. We believe that over time this gap should close, and Chinese markets are likely to take up a significantly larger share of major equity benchmarks. We expect that in the medium term, many investors are likely split China out of their emerging markets allocation and may have a dedicated China equity allocation. Therefore, investors should be thinking seriously about China today, in order to take advantage of this expected future demand.
Although investing in China presents many opportunities, it also brings challenges. These include government influence, relatively volatile equity markets, market access issues, corporate governance, language barriers, geopolitical tensions and accounting issues. While these are real challenges, we do not believe they are insurmountable. With a carefully designed process, we argue, investors can avoid companies which are exposed to these issues. 
We adopt a disciplined approach towards investing in China. We keep it as simple as we can, so it is both understandable and repeatable on a consistent basis. We identify what we believe are China's long-term structural growth themes and have created an investment universe of companies that we believe are best placed to convert these themes into superior profitability. To enter our investment universe, a company not only needs to give exposure to one of the themes, but must also have a superior cash return on investment without having excessive debt on its balance sheet. From this universe we select a small group of companies for the portfolio whose current market price undervalues the probable future returns on capital over the next three to five years. 
Investment Team
High quality funds are run by high quality people.
We pride ourselves of having a collegial culture, with teams across the business successfully working together to achieve positive outcomes for our investors.
How to Invest
We aim to make it simple to invest in our funds. All our funds are open to direct investment via an application form. They are widely available on investment platforms and are eligible for UK investors' ISAs and SIPPs.
Image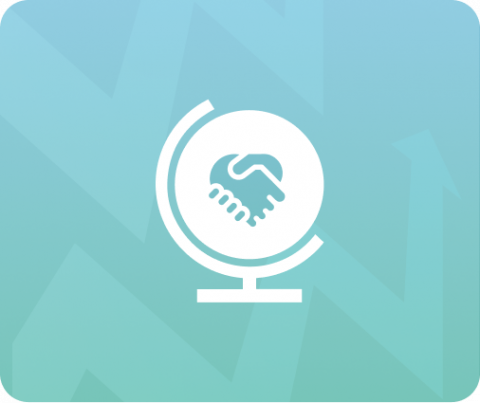 Fund Facts
For information on the Fund's current investments, please see the latest fact sheet available on the literature tab above.
 
Fund managers (start date)
Sharukh Malik (30/06/2020)
Edmund Harriss (15/12/2015)
Benchmark
MSCI Golden Dragon Index
IA sector
IA China & Greater China
Valuation
2300 Dublin time
Deal cut off time
1500 Dublin time
Administrator
Link Fund Administrators (Ireland) Ltd
Custodian
Brown Brothers Harriman
UK Reporting Fund status
Yes
Share Classes
For full information on the share classes available for investment please refer to the Key Investor Information document.
Share Prices
The Funds are priced every working day at 23.00 Dublin time and updated here the following day.
| Fund name | Isin | Fund price | (+/-) | Date |
| --- | --- | --- | --- | --- |
| GUINNESS ASIAN EQUITY INCOME FUND CLASS C EUR ACCUMULATION | IE00BGHQDM52 | 19.2792 | -0.1441 | 21/09/2023 |
| GUINNESS ASIAN EQUITY INCOME FUND CLASS Z GBP DISTRIBUTION | IE00BGHQDV44 | 15.4523 | -0.0605 | 21/09/2023 |
| GUINNESS ASIAN EQUITY INCOME FUND CLASS C GBP ACCUMULATION | IE00BVYPNP33 | 16.4383 | -0.0649 | 21/09/2023 |
| GUINNESS ASIAN EQUITY INCOME FUND CLASS C USD ACCUMULATION | IE00BVYPNQ40 | 13.5134 | -0.1771 | 21/09/2023 |
| GUINNESS ASIAN EQUITY INCOME FUND CLASS Y EUR ACCUMULATION | IE00BDHSRG22 | 12.7094 | -0.0947 | 21/09/2023 |
| GUINNESS ASIAN EQUITY INCOME FUND CLASS Y EUR DISTRIBUTION | IE00BDHSRH39 | 9.933 | -0.074 | 21/09/2023 |
| GUINNESS ASIAN EQUITY INCOME FUND CLASS Y GBP ACCUMULATION | IE00BDHSRD90 | 13.0525 | -0.0512 | 21/09/2023 |
| GUINNESS ASIAN EQUITY INCOME FUND CLASS Y GBP DISTRIBUTION | IE00BDHSRF15 | 10.222 | -0.0401 | 21/09/2023 |
| GUINNESS ASIAN EQUITY INCOME FUND CLASS Y USD ACCUMULATION | IE00BDHSRJ52 | 12.4004 | -0.1621 | 21/09/2023 |
| GUINNESS ASIAN EQUITY INCOME FUND CLASS Y USD DISTRIBUTION | IE00BDHSRK67 | 9.696 | -0.1268 | 21/09/2023 |
| GUINNESS ASIAN EQUITY INCOME FUND CLASS I USD ACCUMULATION | IE00BMYPN051 | 9.8639 | -0.129 | 21/09/2023 |
| GUINNESS ASIAN EQUITY INCOME FUND CLASS I USD DISTRIBUTION | IE00BMYPN168 | 8.8854 | -0.1162 | 21/09/2023 |
| GUINNESS BEST OF ASIA FUND CLASS C GBP ACCUMULATION | IE00BF2VFX37 | 10.2387 | -0.061 | 21/09/2023 |
| GUINNESS BEST OF ASIA FUND CLASS Y GBP ACCUMULATION | IE00BF2VFY44 | 10.8611 | -0.0645 | 21/09/2023 |
| GUINNESS BEST OF ASIA FUND CLASS Y EUR ACCUMULATION | IE00BF2VFZ50 | 11.1123 | -0.1056 | 21/09/2023 |
| GUINNESS BEST OF ASIA FUND CLASS Y USD ACCUMULATION | IE00BF2VG076 | 9.932 | -0.1501 | 21/09/2023 |
| GUINNESS BEST OF ASIA FUND CLASS Z GBP ACCUMULATION | IE00BF2VG183 | 11.0556 | -0.0656 | 21/09/2023 |
| GUINNESS BEST OF ASIA FUND CLASS I USD ACCUMULATION | IE00BMYPN275 | 8.6219 | -0.1303 | 21/09/2023 |
| GUINNESS BEST OF ASIA FUND CLASS C EUR ACCUMULATION | IE000IYIWG07 | 8.4239 | -0.0802 | 21/09/2023 |
| GUINNESS BEST OF ASIA FUND CLASS C USD ACCUMULATION | IE0004NN3YY8 | 7.5892 | -0.115 | 21/09/2023 |
| GUINNESS CHINA A SHARE FUND CLASS C GBP ACC | IE0006BWJJW3 | 7.9487 | -0.0141 | 21/09/2023 |
| GUINNESS CHINA A SHARE FUND CLASS C EUR ACC | IE0001VD9PN1 | 8.1301 | -0.0432 | 21/09/2023 |
| GUINNESS CHINA A SHARE FUND CLASS C USD ACC | IE0005HP3H50 | 8.2001 | -0.0894 | 21/09/2023 |
| GUINNESS CHINA A SHARE FUND CLASS I USD ACC | IE000IQ9D569 | 8.2489 | -0.0897 | 21/09/2023 |
| GUINNESS CHINA A SHARE FUND CLASS Y GBP ACC | IE000I0OL207 | 7.996 | -0.0138 | 21/09/2023 |
| GUINNESS CHINA A SHARE FUND CLASS Y EUR ACC | IE000RSR0322 | 8.1783 | -0.0431 | 21/09/2023 |
| GUINNESS CHINA A SHARE FUND CLASS Y CNH ACC | IE0002QAMMW4 | 86.4501 | -0.6961 | 21/09/2023 |
| GUINNESS CHINA A SHARE FUND CLASS Y USD ACC | IE000JCEKTR0 | 8.2489 | -0.0897 | 21/09/2023 |
| GUINNESS CHINA A SHARE FUND CLASS Z GBP ACC | IE0003ZZUKD7 | 8.0192 | -0.0139 | 21/09/2023 |
| GUINNESS CHINA A SHARE FUND CLASS Z EUR ACC | IE0001MJJCX1 | 8.202 | -0.043 | 21/09/2023 |
| GUINNESS CHINA A SHARE FUND CLASS Z USD ACC | IE000RSN6JG6 | 8.2728 | -0.0898 | 21/09/2023 |
| GUINNESS CHINA RMB INCOME FUND CLASS Y CNH DIST | IE000026G6J3 | 99.8575 | 0.0259 | 21/09/2023 |
| GUINNESS CHINA RMB INCOME FUND CLASS Y EUR DIST | IE000K4N4BW3 | 9.4445 | 0.0285 | 21/09/2023 |
| GUINNESS CHINA RMB INCOME FUND CLASS Y GBP DIST | IE000G9JHZF4 | 9.2326 | 0.0602 | 21/09/2023 |
| GUINNESS CHINA RMB INCOME FUND CLASS Y USD DIST | IE000FIQDRV0 | 9.525 | -0.0242 | 21/09/2023 |
| GUINNESS CHINA RMB INCOME FUND CLASS Z EUR DIST | IE0006534FS5 | 9.4518 | 0.0286 | 21/09/2023 |
| GUINNESS CHINA RMB INCOME FUND CLASS Z GBP DIST | IE000K9NODM9 | 9.2405 | 0.0601 | 21/09/2023 |
| GUINNESS CHINA RMB INCOME FUND CLASS Z USD DIST | IE000BEWEDQ4 | 9.5328 | -0.0241 | 21/09/2023 |
| GUINNESS EMERGING MARKETS EQUITY INCOME FUND CLASS C USD ACCUMULATION | IE00BYV24P56 | 13.3736 | -0.1761 | 21/09/2023 |
| GUINNESS EMERGING MARKETS EQUITY INCOME FUND CLASS Y GBP ACCUMULATION | IE00BYV24Q63 | 14.2516 | -0.0567 | 21/09/2023 |
| GUINNESS EMERGING MARKETS EQUITY INCOME FUND CLASS Y GBP DISTRIBUTION | IE00BYV24R70 | 11.4108 | -0.0454 | 21/09/2023 |
| GUINNESS EMERGING MARKETS EQUITY INCOME FUND CLASS Y EUR ACCUMULATION | IE00BYV24S87 | 14.007 | -0.1052 | 21/09/2023 |
| GUINNESS EMERGING MARKETS EQUITY INCOME FUND CLASS Y EUR DISTRIBUTION | IE00BYV24T94 | 11.1996 | -0.0843 | 21/09/2023 |
| GUINNESS EMERGING MARKETS EQUITY INCOME FUND CLASS Y USD ACCUMULATION | IE00BYV24V17 | 14.2879 | -0.1876 | 21/09/2023 |
| GUINNESS EMERGING MARKETS EQUITY INCOME FUND CLASS Y USD DISTRIBUTION | IE00BYV24W24 | 11.4279 | -0.15 | 21/09/2023 |
| GUINNESS EMERGING MARKETS EQUITY INCOME FUND CLASS Z GBP DISTRIBUTION | IE00BYV24X31 | 11.797 | -0.0468 | 21/09/2023 |
| GUINNESS EMERGING MARKETS EQUITY INCOME FUND CLASS C EUR ACCUMULATION | IE00BMCWC346 | 10.9424 | -0.0824 | 21/09/2023 |
| GUINNESS EMERGING MARKETS EQUITY INCOME FUND CLASS C GBP ACCUMULATION | IE00BMCWC239 | 10.4653 | -0.042 | 21/09/2023 |
| GUINNESS EMERGING MARKETS EQUITY INCOME FUND CLASS I USD ACCUMULATION | IE00BMYPND87 | 9.892 | -0.1298 | 21/09/2023 |
| GUINNESS EMERGING MARKETS EQUITY INCOME FUND CLASS I USD DISTRIBUTION | IE00BMYPNF02 | 8.9567 | -0.1175 | 21/09/2023 |
| GUINNESS EMERGING MARKETS EQUITY INCOME FUND CLASS C EUR DISTRIBUTION | IE0009746VI0 | 9.1927 | -0.0692 | 21/09/2023 |
| GUINNESS EMERGING MARKETS EQUITY INCOME FUND CLASS C GBP DISTRIBUTION | IE000UPHOYQ6 | 9.3858 | -0.0374 | 21/09/2023 |
| GUINNESS EMERGING MARKETS EQUITY INCOME FUND CLASS C USD DISTRIBUTION | IE000XFJTUO9 | 8.2728 | -0.1089 | 21/09/2023 |
| GUINNESS EUROPEAN EQUITY INCOME FUND CLASS C EUR ACCUMULATION | IE00BGHQDW50 | 17.7219 | -0.2402 | 21/09/2023 |
| GUINNESS EUROPEAN EQUITY INCOME FUND CLASS Z GBP DISTRIBUTION | IE00BGHQF300 | 15.8128 | -0.1576 | 21/09/2023 |
| GUINNESS EUROPEAN EQUITY INCOME FUND CLASS C GBP ACCUMULATION | IE00BVYPNS63 | 17.7703 | -0.1779 | 21/09/2023 |
| GUINNESS EUROPEAN EQUITY INCOME FUND CLASS C USD ACCUMULATION | IE00BVYPNT70 | 14.6363 | -0.2813 | 21/09/2023 |
| GUINNESS EUROPEAN EQUITY INCOME FUND CLASS Y GBP ACCUMULATION | IE00BYVHVZ98 | 13.4648 | -0.1343 | 21/09/2023 |
| GUINNESS EUROPEAN EQUITY INCOME FUND CLASS Y GBP DISTRIBUTION | IE00BYVHWJ06 | 11.2797 | -0.1125 | 21/09/2023 |
| GUINNESS EUROPEAN EQUITY INCOME FUND CLASS Y EUR ACCUMULATION | IE00BYVHW019 | 13.8007 | -0.1867 | 21/09/2023 |
| GUINNESS EUROPEAN EQUITY INCOME FUND CLASS Y EUR DISTRIBUTION | IE00BYVHW126 | 11.5561 | -0.1563 | 21/09/2023 |
| GUINNESS EUROPEAN EQUITY INCOME FUND CLASS Y USD ACCUMULATION | IE00BYVHW233 | 11.9979 | -0.2302 | 21/09/2023 |
| GUINNESS EUROPEAN EQUITY INCOME FUND CLASS Y USD DISTRIBUTION | IE00BYVHW340 | 10.0197 | -0.1922 | 21/09/2023 |
| GUINNESS EUROPEAN EQUITY INCOME FUND CLASS I USD ACCUMULATION | IE00BMYPN382 | 11.3567 | -0.2179 | 21/09/2023 |
| GUINNESS EUROPEAN EQUITY INCOME FUND CLASS I USD DISTRIBUTION | IE00BMYPN499 | 10.3817 | -0.1991 | 21/09/2023 |
| GUINNESS EUROPEAN EQUITY INCOME FUND CLASS C EUR DISTRIBUTION | IE000AHX6WT2 | 9.3 | -0.1261 | 21/09/2023 |
| GUINNESS EUROPEAN EQUITY INCOME FUND CLASS C GBP DISTRIBUTION | IE000N9K9CQ4 | 9.4949 | -0.0949 | 21/09/2023 |
| GUINNESS EUROPEAN EQUITY INCOME FUND CLASS C USD DISTRIBUTION | IE000RAMYLN7 | 8.3628 | -0.1607 | 21/09/2023 |
| GUINNESS GLOBAL ENERGY FUND CLASS D USD ACCUMULATION | IE00B2Q91T05 | 9.3278 | -0.1151 | 21/09/2023 |
| GUINNESS GLOBAL ENERGY FUND CLASS C USD ACCUMULATION | IE00B2Q91V27 | 8.7358 | -0.1079 | 21/09/2023 |
| GUINNESS GLOBAL ENERGY FUND CLASS C GBP ACCUMULATION | IE00B3CCJ963 | 13.0883 | -0.042 | 21/09/2023 |
| GUINNESS GLOBAL ENERGY FUND CLASS D EUR ACCUMULATION | IE00B3CCJB88 | 13.2212 | -0.0889 | 21/09/2023 |
| GUINNESS GLOBAL ENERGY FUND CLASS Y USD ACCUMULATION | IE00B3CCJC95 | 10.123 | -0.1248 | 21/09/2023 |
| GUINNESS GLOBAL ENERGY FUND CLASS Y GBP ACCUMULATION | IE00B6XV0016 | 12.8109 | -0.0408 | 21/09/2023 |
| GUINNESS GLOBAL ENERGY FUND CLASS C EUR ACCUMULATION | IE00BGHQF524 | 10.3448 | -0.0697 | 21/09/2023 |
| GUINNESS GLOBAL ENERGY FUND CLASS Y USD DISTRIBUTION | IE00BG6L7638 | 7.5067 | -0.0925 | 21/09/2023 |
| GUINNESS GLOBAL ENERGY FUND CLASS Y EUR ACCUMULATION | IE00BFMGVR44 | 12.0009 | -0.0806 | 21/09/2023 |
| GUINNESS GLOBAL ENERGY FUND CLASS I USD ACCUMULATION | IE00BMYPN507 | 19.9408 | -0.2458 | 21/09/2023 |
| GUINNESS GLOBAL ENERGY FUND CLASS C CNH HEDGED DISTR | IE000P8HSFB7 | 10.6963 | -0.1355 | 21/09/2023 |
| GUINNESS GLOBAL EQUITY INCOME FUND CLASS D USD DISTRIBUTION | IE00B3QG6N78 | 19.3037 | -0.3042 | 21/09/2023 |
| GUINNESS GLOBAL EQUITY INCOME FUND CLASS C USD DISTRIBUTION | IE00B42XCP33 | 18.137 | -0.2862 | 21/09/2023 |
| GUINNESS GLOBAL EQUITY INCOME FUND CLASS C GBP DISTRIBUTION | IE00B3PB1722 | 23.1177 | -0.1526 | 21/09/2023 |
| GUINNESS GLOBAL EQUITY INCOME FUND CLASS D EUR DISTRIBUTION | IE00B66B5L40 | 24.3395 | -0.2464 | 21/09/2023 |
| GUINNESS GLOBAL EQUITY INCOME FUND CLASS Z GBP DISTRIBUTION | IE00B754QH41 | 27.1561 | -0.1784 | 21/09/2023 |
| GUINNESS GLOBAL EQUITY INCOME FUND CLASS C EUR ACCUMULATION | IE00BGHQF631 | 23.9085 | -0.2424 | 21/09/2023 |
| GUINNESS GLOBAL EQUITY INCOME FUND CLASS C GBP ACCUMULATION | IE00BVYPNV92 | 21.9502 | -0.1449 | 21/09/2023 |
| GUINNESS GLOBAL EQUITY INCOME FUND CLASS C USD ACCUMULATION | IE00BVYPNW00 | 18.0474 | -0.2847 | 21/09/2023 |
| GUINNESS GLOBAL EQUITY INCOME FUND CLASS Y EUR ACCUMULATION | IE00BVYPNZ31 | 19.5246 | -0.1974 | 21/09/2023 |
| GUINNESS GLOBAL EQUITY INCOME FUND CLASS Y EUR DISTRIBUTION | IE00BVYPP024 | 15.5763 | -0.1574 | 21/09/2023 |
| GUINNESS GLOBAL EQUITY INCOME FUND CLASS Y GBP ACCUMULATION | IE00BVYPNY24 | 23.9044 | -0.1571 | 21/09/2023 |
| GUINNESS GLOBAL EQUITY INCOME FUND CLASS Y GBP DISTRIBUTION | IE00BVYPP131 | 19.1078 | -0.1256 | 21/09/2023 |
| GUINNESS GLOBAL EQUITY INCOME FUND CLASS Y USD ACCUMULATION | IE00BVYPNX17 | 19.6556 | -0.3095 | 21/09/2023 |
| GUINNESS GLOBAL EQUITY INCOME FUND CLASS Y USD DISTRIBUTION | IE00BVYPP248 | 15.6748 | -0.2468 | 21/09/2023 |
| GUINNESS GLOBAL EQUITY INCOME FUND CLASS C EUR DISTRIBUTION | IE00BDGV0183 | 14.8535 | -0.1506 | 21/09/2023 |
| GUINNESS GLOBAL EQUITY INCOME FUND CLASS D EUR ACCUMULATION | IE00BDGV0290 | 18.1663 | -0.1839 | 21/09/2023 |
| GUINNESS GLOBAL EQUITY INCOME FUND CLASS I USD DISTRIBUTION | IE00BGK8P991 | 13.9991 | -0.2205 | 21/09/2023 |
| GUINNESS GLOBAL EQUITY INCOME FUND CLASS I USD ACCUMULATION | IE00BJBK7883 | 13.2855 | -0.2093 | 21/09/2023 |
| GUINNESS GLOBAL EQUITY INCOME FUND CLASS C CNH HEDGED DISTR | IE000OP91FK6 | 10.1409 | -0.1639 | 21/09/2023 |
| GUINNESS GLOBAL INNOVATORS FUND CLASS C GBP ACCUMULATION | IE00BQXX3C00 | 26.5096 | -0.2769 | 21/09/2023 |
| GUINNESS GLOBAL INNOVATORS FUND CLASS C EUR ACCUMULATION | IE00BQXX3D17 | 23.929 | -0.3349 | 21/09/2023 |
| GUINNESS GLOBAL INNOVATORS FUND CLASS C USD ACCUMULATION | IE00BQXX3F31 | 20.36 | -0.4002 | 21/09/2023 |
| GUINNESS GLOBAL INNOVATORS FUND CLASS Y GBP ACCUMULATION | IE00BQXX3K83 | 29.039 | -0.3024 | 21/09/2023 |
| GUINNESS GLOBAL INNOVATORS FUND CLASS Y EUR ACCUMULATION | IE00BQXX3L90 | 26.1838 | -0.3656 | 21/09/2023 |
| GUINNESS GLOBAL INNOVATORS FUND CLASS Y USD ACCUMULATION | IE00BQXX3M08 | 22.363 | -0.4388 | 21/09/2023 |
| GUINNESS GLOBAL INNOVATORS FUND CLASS Z GBP ACCUMULATION | IE00BQXX3N15 | 29.6088 | -0.3082 | 21/09/2023 |
| GUINNESS GLOBAL INNOVATORS FUND CLASS Z EUR ACCUMULATION | IE00BQXX3P39 | 26.7153 | -0.373 | 21/09/2023 |
| GUINNESS GLOBAL INNOVATORS FUND CLASS Z USD ACCUMULATION | IE00BQXX3Q46 | 22.7397 | -0.4461 | 21/09/2023 |
| GUINNESS GLOBAL INNOVATORS FUND CLASS I USD ACCUMULATION | IE00BMYPNG19 | 10.7587 | -0.2111 | 21/09/2023 |
| GUINNESS GLOBAL INNOVATORS FUND CLASS C CNH HEDGED DISTR | IE000PGA9O74 | 11.6283 | -0.2327 | 21/09/2023 |
| GUINNESS GLOBAL MONEY MANAGERS FUND CLASS C USD ACCUMULATION | IE00B3QW5Z07 | 20.2028 | -0.4358 | 21/09/2023 |
| GUINNESS GLOBAL MONEY MANAGERS FUND CLASS C GBP ACCUMULATION | IE00B64PRP62 | 25.8323 | -0.319 | 21/09/2023 |
| GUINNESS GLOBAL MONEY MANAGERS FUND CLASS Y EUR ACCUMULATION | IE00B68GW162 | 27.7205 | -0.4398 | 21/09/2023 |
| GUINNESS GLOBAL MONEY MANAGERS FUND CLASS Y USD ACCUMULATION | IE00B3NSFR34 | 22.5866 | -0.4865 | 21/09/2023 |
| GUINNESS GLOBAL MONEY MANAGERS FUND CLASS Y GBP ACCUMULATION | IE00B7MJHM43 | 31.2424 | -0.3847 | 21/09/2023 |
| GUINNESS GLOBAL MONEY MANAGERS FUND CLASS C EUR ACCUMULATION | IE00BGHQF748 | 16.6925 | -0.2655 | 21/09/2023 |
| GUINNESS GLOBAL MONEY MANAGERS FUND CLASS I USD ACCUMULATION | IE00BMYPMW02 | 11.2996 | -0.2434 | 21/09/2023 |
| GUINNESS GREATER CHINA FUND CLASS C EUR ACCUMULATION | IE00BZ08YS42 | 11.9585 | -0.0992 | 21/09/2023 |
| GUINNESS GREATER CHINA FUND CLASS C GBP ACCUMULATION | IE00BZ08YR35 | 14.3069 | -0.0682 | 21/09/2023 |
| GUINNESS GREATER CHINA FUND CLASS C USD ACCUMULATION | IE00BZ08YT58 | 11.6895 | -0.1627 | 21/09/2023 |
| GUINNESS GREATER CHINA FUND CLASS Y EUR ACCUMULATION | IE00BZ08YW87 | 12.8136 | -0.1059 | 21/09/2023 |
| GUINNESS GREATER CHINA FUND CLASS Y GBP ACCUMULATION | IE00BZ08YV70 | 15.3137 | -0.0725 | 21/09/2023 |
| GUINNESS GREATER CHINA FUND CLASS Y USD ACCUMULATION | IE00BZ08YX94 | 12.4818 | -0.1734 | 21/09/2023 |
| GUINNESS GREATER CHINA FUND CLASS Z GBP ACCUMULATION | IE00BZ08YY02 | 15.8588 | -0.0748 | 21/09/2023 |
| GUINNESS GREATER CHINA FUND CLASS I USD ACCUMULATION | IE00BMYPNC70 | 7.508 | -0.1043 | 21/09/2023 |
| GUINNESS MULTI-ASSET BALANCED FUND CLASS C GBP ACCUMULATION | IE00BG5QQV79 | 12.3086 | -0.0663 | 21/09/2023 |
| GUINNESS MULTI-ASSET BALANCED FUND CLASS C EUR ACCUMULATION | IE00BG5QQW86 | 12.7877 | -0.1141 | 21/09/2023 |
| GUINNESS MULTI-ASSET BALANCED FUND CLASS C EUR HEDGED ACC | IE00BG5QQX93 | 10.6952 | -0.0597 | 21/09/2023 |
| GUINNESS MULTI-ASSET BALANCED FUND CLASS C USD ACCUMULATION | IE00BG5QQY01 | 11.9227 | -0.1736 | 21/09/2023 |
| GUINNESS MULTI-ASSET BALANCED FUND CLASS C USD HEDGED ACC | IE00BG5QQZ18 | 11.4289 | -0.0629 | 21/09/2023 |
| GUINNESS MULTI-ASSET BALANCED FUND CLASS O GBP ACCUMULATION | IE00BG5QR034 | 12.8286 | -0.0689 | 21/09/2023 |
| GUINNESS MULTI-ASSET BALANCED FUND CLASS O EUR ACCUMULATION | IE00BG5QR141 | 13.3314 | -0.1186 | 21/09/2023 |
| GUINNESS MULTI-ASSET BALANCED FUND CLASS O EUR HEDGED ACC | IE00BG5QR257 | 11.127 | -0.0618 | 21/09/2023 |
| GUINNESS MULTI-ASSET BALANCED FUND CLASS O USD ACCUMULATION | IE00BG5QR364 | 12.4257 | -0.1806 | 21/09/2023 |
| GUINNESS MULTI-ASSET BALANCED FUND CLASS O USD HEDGED ACC | IE00BG5QR471 | 11.8872 | -0.065 | 21/09/2023 |
| GUINNESS MULTI-ASSET BALANCED FUND CLASS R GBP ACCUMULATION | IE00BG5QR588 | 12.1911 | -0.0658 | 21/09/2023 |
| GUINNESS MULTI-ASSET BALANCED FUND CLASS R EUR ACCUMULATION | IE00BG5QR695 | 12.6702 | -0.1129 | 21/09/2023 |
| GUINNESS MULTI-ASSET BALANCED FUND CLASS R EUR HEDGED ACC | IE00BG5QR703 | 10.611 | -0.0592 | 21/09/2023 |
| GUINNESS MULTI-ASSET BALANCED FUND CLASS R USD ACCUMULATION | IE00BG5QR810 | 11.8004 | -0.1719 | 21/09/2023 |
| GUINNESS MULTI-ASSET BALANCED FUND CLASS R USD HEDGED ACC | IE00BG5QR927 | 11.3865 | -0.0626 | 21/09/2023 |
| GUINNESS MULTI-ASSET BALANCED FUND CLASS Y GBP ACCUMULATION | IE00BG5QRB49 | 13.0128 | -0.0698 | 21/09/2023 |
| GUINNESS MULTI-ASSET GROWTH FUND CLASS C GBP ACCUMULATION | IE00BG5QQP10 | 12.9561 | -0.0988 | 21/09/2023 |
| GUINNESS MULTI-ASSET GROWTH FUND CLASS C EUR ACCUMULATION | IE00BG5QQQ27 | 13.46 | -0.1503 | 21/09/2023 |
| GUINNESS MULTI-ASSET GROWTH FUND CLASS C EUR HEDGED ACC | IE00BG5QQR34 | 11.1432 | -0.0869 | 21/09/2023 |
| GUINNESS MULTI-ASSET GROWTH FUND CLASS C USD ACCUMULATION | IE00BG5QQS41 | 12.5501 | -0.211 | 21/09/2023 |
| GUINNESS MULTI-ASSET GROWTH FUND CLASS C USD HEDGED ACC | IE00BG5QRJ25 | 11.9495 | -0.0918 | 21/09/2023 |
| GUINNESS MULTI-ASSET GROWTH FUND CLASS O GBP ACCUMULATION | IE00BG5QRK30 | 13.5031 | -0.1025 | 21/09/2023 |
| GUINNESS MULTI-ASSET GROWTH FUND CLASS O EUR ACCUMULATION | IE00BG5QRL47 | 14.0341 | -0.1563 | 21/09/2023 |
| GUINNESS MULTI-ASSET GROWTH FUND CLASS O EUR HEDGED ACC | IE00BG5QRM53 | 11.5779 | -0.09 | 21/09/2023 |
| GUINNESS MULTI-ASSET GROWTH FUND CLASS O USD ACCUMULATION | IE00BG5QRN60 | 13.0805 | -0.2195 | 21/09/2023 |
| GUINNESS MULTI-ASSET GROWTH FUND CLASS O USD HEDGED ACC | IE00BG5QRP84 | 12.3647 | -0.095 | 21/09/2023 |
| GUINNESS MULTI-ASSET GROWTH FUND CLASS R GBP ACCUMULATION | IE00BG5QRQ91 | 12.8352 | -0.0979 | 21/09/2023 |
| GUINNESS MULTI-ASSET GROWTH FUND CLASS R EUR ACCUMULATION | IE00BG5QRR09 | 13.3427 | -0.1489 | 21/09/2023 |
| GUINNESS MULTI-ASSET GROWTH FUND CLASS R EUR HEDGED ACC | IE00BG5QRS16 | 11.0412 | -0.0862 | 21/09/2023 |
| GUINNESS MULTI-ASSET GROWTH FUND CLASS R USD ACCUMULATION | IE00BG5QRT23 | 12.4233 | -0.2088 | 21/09/2023 |
| GUINNESS MULTI-ASSET GROWTH FUND CLASS R USD HEDGED ACC | IE00BG5QRV45 | 11.8542 | -0.0914 | 21/09/2023 |
| GUINNESS MULTI-ASSET GROWTH FUND CLASS Y GBP ACCUMULATION | IE00BG5QRW51 | 13.702 | -0.104 | 21/09/2023 |
| GUINNESS SUSTAINABLE ENERGY FUND CLASS D USD ACCUMULATION | IE00B2PGVJ29 | 4.7098 | -0.1095 | 21/09/2023 |
| GUINNESS SUSTAINABLE ENERGY FUND CLASS C USD ACCUMULATION | IE00B2PGVK34 | 4.3523 | -0.1012 | 21/09/2023 |
| GUINNESS SUSTAINABLE ENERGY FUND CLASS C GBP ACCUMULATION | IE00B3CCJ633 | 8.1775 | -0.1147 | 21/09/2023 |
| GUINNESS SUSTAINABLE ENERGY FUND CLASS D EUR ACCUMULATION | IE00B3CCJ740 | 8.2617 | -0.1451 | 21/09/2023 |
| GUINNESS SUSTAINABLE ENERGY FUND CLASS C EUR ACCUMULATION | IE00BGHQF417 | 16.5527 | -0.2909 | 21/09/2023 |
| GUINNESS SUSTAINABLE ENERGY FUND CLASS Y GBP ACCUMULATION | IE00BFYV9L73 | 21.1979 | -0.2964 | 21/09/2023 |
| GUINNESS SUSTAINABLE ENERGY FUND CLASS Y EUR ACCUMULATION | IE00BFYV9M80 | 21.6524 | -0.3799 | 21/09/2023 |
| GUINNESS SUSTAINABLE ENERGY FUND CLASS Y USD ACCUMULATION | IE00BFYV9N97 | 18.5509 | -0.4309 | 21/09/2023 |
| GUINNESS SUSTAINABLE ENERGY FUND CLASS I USD ACCUMULATION | IE00BMYPNB63 | 9.8165 | -0.228 | 21/09/2023 |
| GUINNESS SUSTAINABLE ENERGY FUND CLASS C CNH HEDGED DISTR | IE000JUVS7B9 | 8.9318 | -0.2111 | 21/09/2023 |
| GUINNESS SUSTAINABLE GLOBAL EQUITY FUND CLASS Z USD ACCUMULATION | IE00BN0W3529 | 10.0577 | -0.1942 | 21/09/2023 |
| GUINNESS SUSTAINABLE GLOBAL EQUITY FUND CLASS Z GBP ACCUMULATION | IE00BN0W3305 | 10.9748 | -0.1107 | 21/09/2023 |
| GUINNESS SUSTAINABLE GLOBAL EQUITY FUND CLASS Z EUR ACCUMULATION | IE00BN0W3412 | 11.4729 | -0.1563 | 21/09/2023 |
| GUINNESS SUSTAINABLE GLOBAL EQUITY FUND CLASS I GBP ACCUMULATION | IE00BN0W2X30 | 10.8644 | -0.1097 | 21/09/2023 |
| GUINNESS SUSTAINABLE GLOBAL EQUITY FUND CLASS I EUR ACCUMULATION | IE00BN0W2Y47 | 11.3572 | -0.1548 | 21/09/2023 |
| GUINNESS SUSTAINABLE GLOBAL EQUITY FUND CLASS I USD ACCUMULATION | IE00BN0W2Z53 | 9.9559 | -0.1922 | 21/09/2023 |
| GUINNESS SUSTAINABLE GLOBAL EQUITY FUND CLASS Y GBP ACCUMULATION | IE00BN0W3073 | 10.8623 | -0.1098 | 21/09/2023 |
| GUINNESS SUSTAINABLE GLOBAL EQUITY FUND CLASS Y EUR ACCUMULATION | IE00BN0W3180 | 11.3554 | -0.155 | 21/09/2023 |
| GUINNESS SUSTAINABLE GLOBAL EQUITY FUND CLASS Y USD ACCUMULATION | IE00BN0W3297 | 9.9587 | -0.1924 | 21/09/2023 |
| GUINNESS SUSTAINABLE GLOBAL EQUITY FUND CLASS C GBP ACCUMULATION | IE00BN0W2T93 | 10.5396 | -0.1068 | 21/09/2023 |
| GUINNESS SUSTAINABLE GLOBAL EQUITY FUND CLASS C EUR ACCUMULATION | IE00BN0W2V16 | 11.0178 | -0.1508 | 21/09/2023 |
| GUINNESS SUSTAINABLE GLOBAL EQUITY FUND CLASS C USD ACCUMULATION | IE00BN0W2W23 | 9.665 | -0.187 | 21/09/2023 |
| TB GUINNESS ASIAN EQUITY INCOME FUND Y INCOME GBP | GB00BMFKG774 | 88.81 | -0.89 | 21/09/2023 |
| TB GUINNESS ASIAN EQUITY INCOME FUND Y ACCUMULATION GBP | GB00BMFKG667 | 98.06 | -0.98 | 21/09/2023 |
| TB GUINNESS EUROPEAN EQUITY INCOME FUND Y INCOME GBP | GB00BP5J6N11 | 105.58 | -0.65 | 21/09/2023 |
| TB GUINNESS EUROPEAN EQUITY INCOME FUND Y ACCUMULATION GBP | GB00BP5J6M04 | 108.42 | -0.66 | 21/09/2023 |
| TB GUINNESS EUROPEAN EQUITY INCOME FUND Z INCOME GBP | GB00BP5J6Q42 | 105.93 | -0.65 | 21/09/2023 |
| TB GUINNESS EUROPEAN EQUITY INCOME FUND Z ACCUMULATION GBP | GB00BP5J6P35 | 108.85 | -0.66 | 21/09/2023 |
| TB GUINNESS GLOBAL EQUITY INCOME FUND Y INCOME GBP | GB00BNGFN669 | 132.76 | -0.11 | 21/09/2023 |
| TB GUINNESS GLOBAL EQUITY INCOME FUND Y ACCUMULATION GBP | GB00BNGFN776 | 141.83 | -0.12 | 21/09/2023 |
| TB GUINNESS GLOBAL INNOVATORS FUND Y ACCUMULATION GBP | GB00BP5J5Y50 | 121.92 | -0.75 | 21/09/2023 |
| TB GUINNESS SUSTAINABLE ENERGY FUND Y ACCUMULATION GBP | GB00BP5J6198 | 91.56 | -0.98 | 21/09/2023 |
| TB GUINNESS SUSTAINABLE ENERGY FUND Z ACCUMULATION GBP | GB00BP5J6206 | 91.7 | -0.97 | 21/09/2023 |
| TB GUINNESS SUSTAINABLE GLOBAL EQUITY FUND Y ACCUMULATION GBP | GB00BP5J7C70 | 102.28 | -0.52 | 21/09/2023 |
| TB GUINNESS SUSTAINABLE GLOBAL EQUITY FUND Z ACCUMULATION GBP | GB00BP5J7D87 | 102.63 | -0.52 | 21/09/2023 |
| TB GUINNESS UK EQUITY INCOME FUND O OVERSEAS INCOME | GB00BYX94G55 | 69.34 | -0.08 | 21/09/2023 |
| TB GUINNESS UK EQUITY INCOME FUND O OVERSEAS ACCUMULATION | GB00BYX94F49 | 89.3 | -0.1 | 21/09/2023 |
| TB GUINNESS UK EQUITY INCOME FUND Y CLEAN INCOME | GB00BYX94J86 | 74.74 | -0.08 | 21/09/2023 |
| TB GUINNESS UK EQUITY INCOME FUND Y CLEAN ACCUMULATION | GB00BYX94H62 | 95.68 | -0.11 | 21/09/2023 |
| TB GUINNESS UK EQUITY INCOME FUND Z EARLY INVESTOR INCOME | GB00BYX94L09 | 75.57 | -0.08 | 21/09/2023 |
| TB GUINNESS UK EQUITY INCOME FUND Z EARLY INVESTOR ACCUMULATION | GB00BYX94K91 | 96.92 | -0.11 | 21/09/2023 |