Guinness Multi-Asset Growth Fund
The Guinness Multi-Asset Growth Fund seeks capital appreciation over the medium to long term. Returns will be generated through both capital growth and income, with a bias towards developed and liquid capital markets.
Overview
The investment objective of the Guinness Multi-Asset Growth Fund is to provide capital appreciation over the medium to long term. Returns will be generated through both capital growth and income, with a bias towards developed and liquid capital markets.
The risk will be diversified by holding collective investments in a range of asset classes and geographies. The management of the portfolio aims to meet the objective conservatively by taking managed risk through fund selection and asset allocation. The portfolio is based on the Brewin Dolphin International MPS Passive Plus Growth Strategy
Why Multi-Asset
In today's fast-changing marketplace, successfully managing clients' investment portfolios across multiple asset classes is time-consuming and can hinder your efforts to grow your own business. Constantly monitoring clients' portfolios and reacting quickly when required requires dedicated investment management, experience and expertise.
Outsourcing to a multi-asset manager will take the day-to-day strain of managing your clients' investments freeing up time and resources for you to concentrate on building your business and client relationships.
Backed by the resources and expertise of a full research team, not only will they focus on delivering the investment performance you expect but also ensure that the portfolio composition remains within pre-agreed risk parameters. The outsourced multi-asset manager will take the responsibility of ensuring that portfolios are properly diversified and blended and that any cross-holdings are controlled.
 
Why Brewin Dolphin
Genuinely impartial

Robust and disciplined investment process driven by the resources and expertise of our Asset Allocation Committee and award-winning inhouse research team.

While past performance is not a guide to future performance, Brewin Dolphin demonstrate an impressive long-term track record of consistently delivering performance in line with portfolio objectives.

Thanks to their long history, Brewin Dolphin have gained the kind of expertise that comes only through experience. Having witnessed and successfully traded through many economic cycles they have a composure that remains ever relevant in today's times of uncertainty.
Guinness multi-asset funds.... the best of both
The debate about the relative merits of active versus passive funds continues unabated. Our goal is to ensure you are in the right funds at the right time, blending active and passive investments
Where appropriate with the aim of delivering superior long-term returns while being mindful of cost.
Modelled on the Brewin Dolphin Passive Plus range (Balanced/Growth) the portfolios deliver outstanding value by predominantly using lower-cost index funds to gain market exposure. When appropriate, the portfolios will also include an allocation to actively managed funds to add valuable diversification and enhance long-term performance. Adding actively managed funds to the Passive Plus mix provides the potential to beat the benchmark, adding value by enabling you to benefit from the in-depth fundamental research and stock selection of 'best of breed' active managers.
How to Invest
We aim to make it simple to invest in our funds. All our funds are open to direct investment via an application form. They are widely available on investment platforms and are eligible for UK investors' ISAs and SIPPs.
Image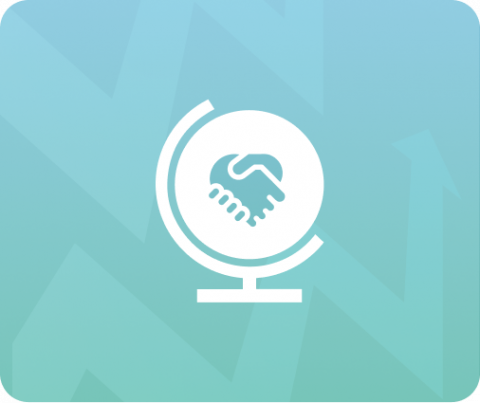 Fund Facts
For information on the Fund's current investments, please see the latest fact sheet available on the literature tab above.
 
Fund managers (start date)
Guinness Global Investors (28.12.2018)
Benchmark
IA Flexible Investment
IA sector
IA Flexible Investment
Valuation
2300 Dublin time
Deal cut off time
1500 Dublin time
Administrator
Link Fund Administrators (Ireland) Ltd
Custodian
Brown Brothers Harriman
UK Reporting Fund status
Yes
Share Classes
For full information on the share classes available for investment please refer to the Key Investor Information document.
Share Prices
The Funds are priced every working day at 23.00 Dublin time and updated here the following day.
| Fund name | Isin | Fund price | (+/-) | Date |
| --- | --- | --- | --- | --- |
| TB GUINNESS ASIAN EQUITY INCOME FUND Y INCOME GBP | GB00BMFKG774 | 89.87 | 0.26 | 29/09/2023 |
| TB GUINNESS ASIAN EQUITY INCOME FUND Y ACCUMULATION GBP | GB00BMFKG667 | 99.23 | 0.3 | 29/09/2023 |
| TB GUINNESS EUROPEAN EQUITY INCOME FUND Y INCOME GBP | GB00BP5J6N11 | 105.21 | 1.92 | 29/09/2023 |
| TB GUINNESS EUROPEAN EQUITY INCOME FUND Y ACCUMULATION GBP | GB00BP5J6M04 | 108.03 | 1.97 | 29/09/2023 |
| TB GUINNESS EUROPEAN EQUITY INCOME FUND Z INCOME GBP | GB00BP5J6Q42 | 105.56 | 1.92 | 29/09/2023 |
| TB GUINNESS EUROPEAN EQUITY INCOME FUND Z ACCUMULATION GBP | GB00BP5J6P35 | 108.47 | 1.98 | 29/09/2023 |
| TB GUINNESS GLOBAL EQUITY INCOME FUND Y INCOME GBP | GB00BNGFN669 | 130.82 | 0.77 | 29/09/2023 |
| TB GUINNESS GLOBAL EQUITY INCOME FUND Y ACCUMULATION GBP | GB00BNGFN776 | 139.76 | 0.81 | 29/09/2023 |
| TB GUINNESS GLOBAL INNOVATORS FUND Y ACCUMULATION GBP | GB00BP5J5Y50 | 120.78 | 1.01 | 29/09/2023 |
| TB GUINNESS SUSTAINABLE ENERGY FUND Y ACCUMULATION GBP | GB00BP5J6198 | 89.96 | 0.87 | 29/09/2023 |
| TB GUINNESS SUSTAINABLE ENERGY FUND Z ACCUMULATION GBP | GB00BP5J6206 | 90.1 | 0.87 | 29/09/2023 |
| TB GUINNESS SUSTAINABLE GLOBAL EQUITY FUND Y ACCUMULATION GBP | GB00BP5J7C70 | 101.91 | 1.39 | 29/09/2023 |
| TB GUINNESS SUSTAINABLE GLOBAL EQUITY FUND Z ACCUMULATION GBP | GB00BP5J7D87 | 102.27 | 1.39 | 29/09/2023 |
| TB GUINNESS UK EQUITY INCOME FUND O OVERSEAS INCOME | GB00BYX94G55 | 69.26 | 1.21 | 29/09/2023 |
| TB GUINNESS UK EQUITY INCOME FUND O OVERSEAS ACCUMULATION | GB00BYX94F49 | 89.18 | 1.54 | 29/09/2023 |
| TB GUINNESS UK EQUITY INCOME FUND Y CLEAN INCOME | GB00BYX94J86 | 74.66 | 1.3 | 29/09/2023 |
| TB GUINNESS UK EQUITY INCOME FUND Y CLEAN ACCUMULATION | GB00BYX94H62 | 95.58 | 1.67 | 29/09/2023 |
| TB GUINNESS UK EQUITY INCOME FUND Z EARLY INVESTOR INCOME | GB00BYX94L09 | 75.49 | 1.31 | 29/09/2023 |
| TB GUINNESS UK EQUITY INCOME FUND Z EARLY INVESTOR ACCUMULATION | GB00BYX94K91 | 96.83 | 1.69 | 29/09/2023 |