WS Guinness Sustainable Global Equity Fund
The Guinness Sustainable Global Equity Fund is designed to provide investors with exposure to companies benefiting from the transition to a more sustainable economy. The Fund is managed for capital growth, and holds a concentrated portfolio of quality growth businesses, biased towards midcap companies in any industry and in any developed region.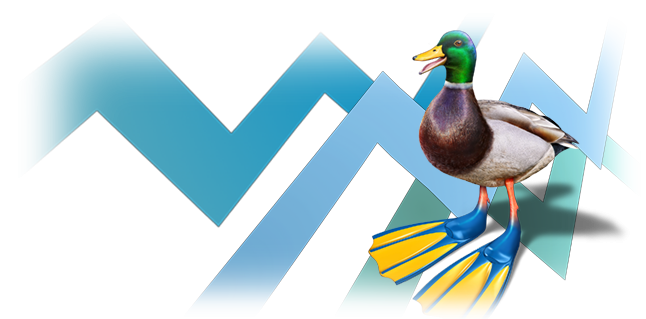 Overview
The Guinness Sustainable Global Equity Fund is designed to provide investors with exposure to companies benefiting from the transition to a more sustainable economy. The Fund is managed for capital growth, and holds a concentrated portfolio of quality growth businesses, biased towards midcap companies in any industry and in any developed region.
We believe that over the next twenty years economies will continue to shift towards more sustainable products and services, and there will be a greater emphasis on good corporate practices. Businesses which are part of this transition are likely to benefit from a sustained growth in demand, be it in energy efficient products, medical equipment or semiconductors used in robotics & automation, while companies improving their environmental, social and governance (ESG) practices are likely to reduce their operational risks. We believe that sustainable businesses which have generated a persistently high return on capital, and where management has a strong and improving ESG focus, are able to produce superior shareholder returns through:
Persistent earnings growth in the future; and

Forward thinking management able to capitalise on secular opportunities and generate future economic value
We maintain a high conviction portfolio of around 30 equally-weighted stocks, with low turnover and no benchmark-driven constraints on sector or regional weightings.
Investment Team
High quality funds are run by high quality people.
We pride ourselves of having a collegial culture, with teams across the business successfully working together to achieve positive outcomes for our investors.
 
How to Invest
We aim to make it simple to invest in our funds. All our funds are open to direct investment via an application form. They are widely available on investment platforms and are eligible for UK investors' ISAs and SIPPs.
Image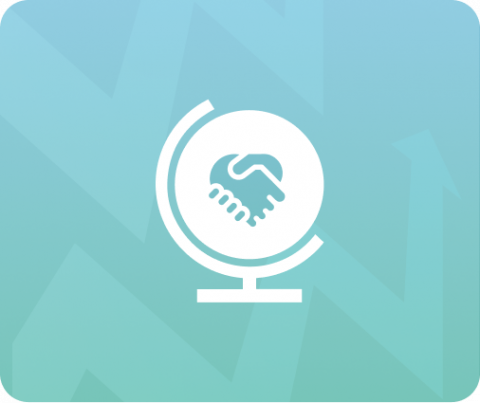 Investment Case
The Fund is designed to provide investors with exposure to quality growth equities exposed to the transition to a more sustainable economy through a high conviction, low turnover portfolio of companies.
We believe sustainable companies outperform
Companies whose products and services are enabling the transition to a more sustainable economy are likely to experience persistent top line growth as nations and consumers continue to change preferences. Businesses with strong and improving ESG practices are likely to reduce their operational risk whilst better aligning management remuneration to sustainable long-term value creation. Ultimately, we believe these sustainable companies are likely to be strategically placed for long-term value creation with more forward-thinking management teams able to better capitalise on future opportunities. We use exclusionary screens, sustainability themes and a combination of proprietary and third-party EGS research to help identify these businesses.
 
High conviction
The Fund typically invests in just 30 companies, with each company having an equal weighting. This provides a good balance between the benefits of diversification while also allowing each company to add meaningfully to performance. We do not have a long tail of small positions and by definition we can never just 'hug' the benchmark index.
 
Fundamentally driven
We focus on 'bottom-up' stock selection rather than trying to make decisions based on an expected outlook for the world economy. We like to invest in sustainable companies which have been able to generate persistently high returns on capital and can continue to do so into the future. Sentiment and hype can often drive-up valuations of some sustainable companies; we maintain a strong value discipline to make sure we do not overpay for future growth.
 
Low turnover
We prefer to invest over the long term. We also recognise the increased costs of trading in and out of companies unnecessarily. Typically, we will hold a company in the portfolio for between 3 and 5 years.
 
Repeatable and independent
The process is clear, robust, transparent, and scalable. It filters out much of the noise and hype that surrounds companies to focus on the true signals that drive company valuations. By performing their own company research and analysis, using their own proprietary modelling systems, the managers try to avoid some of the behavioural biases associated with being unduly influenced by market sentiment.
Quality Screen
Although the fund is designed to invest in sustainable companies, our starting point in selecting our investment universe is to identify companies with persistently high and/or improving return on capital. Specifically, we look for two separate – but not distinct – groups of companies:
Established compounders that have a return on capital of greater than 10% in each of the previous ten years.

Emerging compounders that have a return on capital of greater than 10% in each of the previous 5 years with that return on capital growing across the previous 5-year period.
Our analysis shows that established and emerging compounders are highly likely to continue generating persistently high return on capital in the future. Consequently, it shows emerging compounders are highly likely to turn into established compounders in the future. Together, they show that these businesses will continue to create shareholder value.
"It's a rare achievement for a company to meet our investment criteria and we think it shows a mark of genuine quality. And this is where our portfolio starts – consistent high return on capital."
On average, only 5% of global listed companies achieve our threshold. We then exclude highly leveraged businesses (net debt/EBITDA > 3), leaving a pool of around 650 companies.
 
Identifying sustainable companies
We find that companies exhibiting quality characteristics, as described above, positively correlate with better ESG scores, using MSCI ESG research methodology. Hence, we find that by first screening for high quality businesses, we indirectly exclude many businesses that have been deemed to have below average or inadequate management of ESG issues.
Intuitively, in seeking to invest in sustainable businesses that can create value over the long-term, filtering for quality businesses who have already demonstrated an ability to create above-average economic value without taking on excessive debt, makes sense.
However, this alone does not mean we end up with a pool of companies automatically deemed sustainable. In order to further increase our chances of finding these companies, we apply exclusionary screens to filter out companies whose products or services are harmful, and whose ESG practices are sub-standard. Namely we exclude companies which derive material revenue from:
Alcohol

Coal

Fossil fuels

Gambling

Nuclear energy

Palm oil

Tobacco

Weapons
We also exclude those companies which have been scored as a laggard (B or CCC rating) by MSCI and those on the Norwegian Council of Ethics exclusion list. Such businesses tend to display inadequate or worsening management of ESG issues and are vulnerable to ESG related disruptions and controversies.
 
Identifying growth
Finally, the portfolio seeks to invest in high growth business. With no one metric able to identify companies which will exhibit high future growth, we believe that looking in the midcap space is an attractive place to start. Midcaps have outperformed both their large and small cap counterparts over the long-term by growing their earnings and revenues faster – and what is more, doing so with a better return/risk ratio. We also find that many of the pure-play sustainable businesses that we seek tend to be smaller in size.
Sustainable and market cap exclusions leave the investible universe with around 450 companies.
 
Further research and stock selection
From this universe, we then seek to identify which companies are the most attractive long-term investment propositions. We apply screening and utilise scorecards based on quality, sustainability, growth, and valuation to prioritise candidates for extended due diligence.
We then subject all potential investments to detailed fundamental analysis and use sustainability themes and associated sub-themes to initially identify whether a business' products and services can be deemed sustainable – and to what extent. The 3 broad sustainable themes currently employed are:
Health & Wellbeing

Productivity & Connectivity

Resource Efficiency
Above all, we want to understand what competitive advantages or barriers to entry are sustaining a company's return on investment to determine whether the returns will persist. We also recognise that sentiment and hype can sometimes drive up the valuations of sustainable companies and so we try to maintain a strict value discipline. We want to avoid paying up for high levels of expected growth in the future, and therefore use a variety of valuation tools including looking at valuations vs sectors, peers and the company's history, as well as looking at the quality and growth metrics baked into a company's valuation relative to alternatives.
 
Sell discipline
It is often easier to find companies to buy that look cheap than it is to identify those companies you own which should be sold. We consider sell discipline as important as selecting companies for purchase and continuously monitor the companies we hold in the Fund. The six core reasons we may sell a company are outlined below.
The company no longer qualifies as sustainable




- The company now derives a material portion of revenue from harmful products




- The company's ESG practices have deteriorated materially

The balance sheet becomes stretched

The valuation becomes too rich, or no longer offers compelling upside

There is a change in a company's capital budgeting approach

Our original investment thesis no longer holds

We find a more compelling investment idea
How do we construct the portfolio?
The WS Guinness Sustainable Global Equity Fund is a concentrated portfolio of around 30 equally weighted stocks. This provides a number of useful attributes:
It reduces stock-specific risk, as we will not be overweight in a small number of favourite companies.

We will not have a long tail of small holdings in the portfolio, which can be a distraction and a potential drag on performance.

It instils a strong sell discipline as we must typically sell a position in order to make way for a new one; and we must constantly assess the companies we own in the portfolio in comparison to the rest of the universe available to us.

We are truly index independent. All companies held are weighted equally without regard to their weighting in the benchmark index, so our portfolio has a high active share.
Fund Facts
For information on the Fund's current investments, please see the latest fact sheet available on the literature tab above.
 
Fund managers (start date)
Sagar Thanki (30/12/2022)
Joseph Stephens (30/12/2022)
Benchmark
MSCI World Index
Structure
UK OEIC (UCITS)
Deal cut off time
1200 UK time
Administrator
Waystone Fund Services (UK) Limited
UK Reporting Fund status
Yes
Share Classes
For full information on the share classes available for investment please refer to the Key Investor Information document.
 
Share Prices
The Funds are priced every working day at 12:00 UK time and updated here shortly after.
 
| Fund name | Isin | Fund price | (+/-) | Date |
| --- | --- | --- | --- | --- |
| GUINNESS ASIAN EQUITY INCOME FUND CLASS C EUR ACCUMULATION | IE00BGHQDM52 | 19.6373 | 0.0986 | 30/11/2023 |
| GUINNESS ASIAN EQUITY INCOME FUND CLASS Z GBP DISTRIBUTION | IE00BGHQDV44 | 15.6735 | 0.0347 | 30/11/2023 |
| GUINNESS ASIAN EQUITY INCOME FUND CLASS C GBP ACCUMULATION | IE00BVYPNP33 | 16.6336 | 0.0363 | 30/11/2023 |
| GUINNESS ASIAN EQUITY INCOME FUND CLASS C USD ACCUMULATION | IE00BVYPNQ40 | 14.0885 | -0.0115 | 30/11/2023 |
| GUINNESS ASIAN EQUITY INCOME FUND CLASS Y EUR ACCUMULATION | IE00BDHSRG22 | 12.9728 | 0.0655 | 30/11/2023 |
| GUINNESS ASIAN EQUITY INCOME FUND CLASS Y EUR DISTRIBUTION | IE00BDHSRH39 | 10.1388 | 0.0512 | 30/11/2023 |
| GUINNESS ASIAN EQUITY INCOME FUND CLASS Y GBP ACCUMULATION | IE00BDHSRD90 | 13.2355 | 0.0292 | 30/11/2023 |
| GUINNESS ASIAN EQUITY INCOME FUND CLASS Y GBP DISTRIBUTION | IE00BDHSRF15 | 10.3653 | 0.0229 | 30/11/2023 |
| GUINNESS ASIAN EQUITY INCOME FUND CLASS Y USD ACCUMULATION | IE00BDHSRJ52 | 12.9555 | -0.0102 | 30/11/2023 |
| GUINNESS ASIAN EQUITY INCOME FUND CLASS Y USD DISTRIBUTION | IE00BDHSRK67 | 10.13 | -0.008 | 30/11/2023 |
| GUINNESS ASIAN EQUITY INCOME FUND CLASS I USD ACCUMULATION | IE00BMYPN051 | 10.3067 | -0.0082 | 30/11/2023 |
| GUINNESS ASIAN EQUITY INCOME FUND CLASS I USD DISTRIBUTION | IE00BMYPN168 | 9.2841 | -0.0074 | 30/11/2023 |
| GUINNESS BEST OF ASIA FUND CLASS C GBP ACCUMULATION | IE00BF2VFX37 | 9.9436 | 0.0434 | 30/11/2023 |
| GUINNESS BEST OF ASIA FUND CLASS Y GBP ACCUMULATION | IE00BF2VFY44 | 10.5716 | 0.0465 | 30/11/2023 |
| GUINNESS BEST OF ASIA FUND CLASS Y EUR ACCUMULATION | IE00BF2VFZ50 | 10.8872 | 0.079 | 30/11/2023 |
| GUINNESS BEST OF ASIA FUND CLASS Y USD ACCUMULATION | IE00BF2VG076 | 9.9604 | 0.0141 | 30/11/2023 |
| GUINNESS BEST OF ASIA FUND CLASS Z GBP ACCUMULATION | IE00BF2VG183 | 10.7722 | 0.0476 | 30/11/2023 |
| GUINNESS BEST OF ASIA FUND CLASS I USD ACCUMULATION | IE00BMYPN275 | 8.6469 | 0.0122 | 30/11/2023 |
| GUINNESS BEST OF ASIA FUND CLASS C EUR ACCUMULATION | IE000IYIWG07 | 8.2357 | 0.0594 | 30/11/2023 |
| GUINNESS BEST OF ASIA FUND CLASS C USD ACCUMULATION | IE0004NN3YY8 | 7.5956 | 0.0105 | 30/11/2023 |
| GUINNESS CHINA A SHARE FUND CLASS C GBP ACC | IE0006BWJJW3 | 7.3546 | 0.0177 | 30/11/2023 |
| GUINNESS CHINA A SHARE FUND CLASS C EUR ACC | IE0001VD9PN1 | 7.5725 | 0.0399 | 30/11/2023 |
| GUINNESS CHINA A SHARE FUND CLASS C USD ACC | IE0005HP3H50 | 7.8173 | -0.0045 | 30/11/2023 |
| GUINNESS CHINA A SHARE FUND CLASS I USD ACC | IE000IQ9D569 | 7.8806 | -0.0042 | 30/11/2023 |
| GUINNESS CHINA A SHARE FUND CLASS Y GBP ACC | IE000I0OL207 | 7.4141 | 0.018 | 30/11/2023 |
| GUINNESS CHINA A SHARE FUND CLASS Y EUR ACC | IE000RSR0322 | 7.6333 | 0.0404 | 30/11/2023 |
| GUINNESS CHINA A SHARE FUND CLASS Y CNH ACC | IE0002QAMMW4 | 80.6468 | -0.0058 | 30/11/2023 |
| GUINNESS CHINA A SHARE FUND CLASS Y USD ACC | IE000JCEKTR0 | 7.8806 | -0.0042 | 30/11/2023 |
| GUINNESS CHINA A SHARE FUND CLASS Z GBP ACC | IE0003ZZUKD7 | 7.4434 | 0.0184 | 30/11/2023 |
| GUINNESS CHINA A SHARE FUND CLASS Z EUR ACC | IE0001MJJCX1 | 7.6634 | 0.0407 | 30/11/2023 |
| GUINNESS CHINA A SHARE FUND CLASS Z USD ACC | IE000RSN6JG6 | 7.9116 | -0.004 | 30/11/2023 |
| GUINNESS CHINA RMB INCOME FUND CLASS Y CNH DIST | IE000026G6J3 | 100.3287 | 0.0023 | 30/11/2023 |
| GUINNESS CHINA RMB INCOME FUND CLASS Y EUR DIST | IE000K4N4BW3 | 9.4941 | 0.0511 | 30/11/2023 |
| GUINNESS CHINA RMB INCOME FUND CLASS Y GBP DIST | IE000G9JHZF4 | 9.2199 | 0.0235 | 30/11/2023 |
| GUINNESS CHINA RMB INCOME FUND CLASS Y USD DIST | IE000FIQDRV0 | 9.8003 | -0.0044 | 30/11/2023 |
| GUINNESS CHINA RMB INCOME FUND CLASS Z EUR DIST | IE0006534FS5 | 9.5041 | 0.0513 | 30/11/2023 |
| GUINNESS CHINA RMB INCOME FUND CLASS Z GBP DIST | IE000K9NODM9 | 9.2309 | 0.0237 | 30/11/2023 |
| GUINNESS CHINA RMB INCOME FUND CLASS Z USD DIST | IE000BEWEDQ4 | 9.811 | -0.0045 | 30/11/2023 |
| GUINNESS EMERGING MARKETS EQUITY INCOME FUND CLASS C USD ACCUMULATION | IE00BYV24P56 | 13.631 | -0.0336 | 30/11/2023 |
| GUINNESS EMERGING MARKETS EQUITY INCOME FUND CLASS Y GBP ACCUMULATION | IE00BYV24Q63 | 14.1283 | 0.008 | 30/11/2023 |
| GUINNESS EMERGING MARKETS EQUITY INCOME FUND CLASS Y GBP DISTRIBUTION | IE00BYV24R70 | 11.3121 | 0.0064 | 30/11/2023 |
| GUINNESS EMERGING MARKETS EQUITY INCOME FUND CLASS Y EUR ACCUMULATION | IE00BYV24S87 | 13.9778 | 0.0477 | 30/11/2023 |
| GUINNESS EMERGING MARKETS EQUITY INCOME FUND CLASS Y EUR DISTRIBUTION | IE00BYV24T94 | 11.1758 | 0.0383 | 30/11/2023 |
| GUINNESS EMERGING MARKETS EQUITY INCOME FUND CLASS Y USD ACCUMULATION | IE00BYV24V17 | 14.5941 | -0.0355 | 30/11/2023 |
| GUINNESS EMERGING MARKETS EQUITY INCOME FUND CLASS Y USD DISTRIBUTION | IE00BYV24W24 | 11.6742 | -0.0285 | 30/11/2023 |
| GUINNESS EMERGING MARKETS EQUITY INCOME FUND CLASS Z GBP DISTRIBUTION | IE00BYV24X31 | 11.707 | 0.0068 | 30/11/2023 |
| GUINNESS EMERGING MARKETS EQUITY INCOME FUND CLASS C EUR ACCUMULATION | IE00BMCWC346 | 10.8963 | 0.0367 | 30/11/2023 |
| GUINNESS EMERGING MARKETS EQUITY INCOME FUND CLASS C GBP ACCUMULATION | IE00BMCWC239 | 10.3529 | 0.0055 | 30/11/2023 |
| GUINNESS EMERGING MARKETS EQUITY INCOME FUND CLASS I USD ACCUMULATION | IE00BMYPND87 | 10.1059 | -0.0244 | 30/11/2023 |
| GUINNESS EMERGING MARKETS EQUITY INCOME FUND CLASS I USD DISTRIBUTION | IE00BMYPNF02 | 9.1501 | -0.0222 | 30/11/2023 |
| GUINNESS EMERGING MARKETS EQUITY INCOME FUND CLASS C EUR DISTRIBUTION | IE0009746VI0 | 9.1536 | 0.031 | 30/11/2023 |
| GUINNESS EMERGING MARKETS EQUITY INCOME FUND CLASS C GBP DISTRIBUTION | IE000UPHOYQ6 | 9.2843 | 0.0051 | 30/11/2023 |
| GUINNESS EMERGING MARKETS EQUITY INCOME FUND CLASS C USD DISTRIBUTION | IE000XFJTUO9 | 8.4325 | -0.0208 | 30/11/2023 |
| GUINNESS EUROPEAN EQUITY INCOME FUND CLASS C EUR ACCUMULATION | IE00BGHQDW50 | 18.2202 | 0.0513 | 30/11/2023 |
| GUINNESS EUROPEAN EQUITY INCOME FUND CLASS Z GBP DISTRIBUTION | IE00BGHQF300 | 16.2016 | 0.0002 | 30/11/2023 |
| GUINNESS EUROPEAN EQUITY INCOME FUND CLASS C GBP ACCUMULATION | IE00BVYPNS63 | 18.15 | -0.0006 | 30/11/2023 |
| GUINNESS EUROPEAN EQUITY INCOME FUND CLASS C USD ACCUMULATION | IE00BVYPNT70 | 15.4022 | -0.0468 | 30/11/2023 |
| GUINNESS EUROPEAN EQUITY INCOME FUND CLASS Y GBP ACCUMULATION | IE00BYVHVZ98 | 13.7815 | | 30/11/2023 |
| GUINNESS EUROPEAN EQUITY INCOME FUND CLASS Y GBP DISTRIBUTION | IE00BYVHWJ06 | 11.545 | | 30/11/2023 |
| GUINNESS EUROPEAN EQUITY INCOME FUND CLASS Y EUR ACCUMULATION | IE00BYVHW019 | 14.2188 | 0.0405 | 30/11/2023 |
| GUINNESS EUROPEAN EQUITY INCOME FUND CLASS Y EUR DISTRIBUTION | IE00BYVHW126 | 11.9062 | 0.0339 | 30/11/2023 |
| GUINNESS EUROPEAN EQUITY INCOME FUND CLASS Y USD ACCUMULATION | IE00BYVHW233 | 12.6525 | -0.038 | 30/11/2023 |
| GUINNESS EUROPEAN EQUITY INCOME FUND CLASS Y USD DISTRIBUTION | IE00BYVHW340 | 10.5663 | -0.0317 | 30/11/2023 |
| GUINNESS EUROPEAN EQUITY INCOME FUND CLASS I USD ACCUMULATION | IE00BMYPN382 | 11.9753 | -0.0361 | 30/11/2023 |
| GUINNESS EUROPEAN EQUITY INCOME FUND CLASS I USD DISTRIBUTION | IE00BMYPN499 | 10.9465 | -0.0331 | 30/11/2023 |
| GUINNESS EUROPEAN EQUITY INCOME FUND CLASS C EUR DISTRIBUTION | IE000AHX6WT2 | 9.5616 | 0.0269 | 30/11/2023 |
| GUINNESS EUROPEAN EQUITY INCOME FUND CLASS C GBP DISTRIBUTION | IE000N9K9CQ4 | 9.6974 | -0.0004 | 30/11/2023 |
| GUINNESS EUROPEAN EQUITY INCOME FUND CLASS C USD DISTRIBUTION | IE000RAMYLN7 | 8.7997 | -0.0267 | 30/11/2023 |
| GUINNESS GLOBAL ENERGY FUND CLASS D USD ACCUMULATION | IE00B2Q91T05 | 8.9795 | 0.0277 | 30/11/2023 |
| GUINNESS GLOBAL ENERGY FUND CLASS C USD ACCUMULATION | IE00B2Q91V27 | 8.4015 | 0.0258 | 30/11/2023 |
| GUINNESS GLOBAL ENERGY FUND CLASS C GBP ACCUMULATION | IE00B3CCJ963 | 12.2171 | 0.074 | 30/11/2023 |
| GUINNESS GLOBAL ENERGY FUND CLASS D EUR ACCUMULATION | IE00B3CCJB88 | 12.4347 | 0.1107 | 30/11/2023 |
| GUINNESS GLOBAL ENERGY FUND CLASS Y USD ACCUMULATION | IE00B3CCJC95 | 9.7544 | 0.0303 | 30/11/2023 |
| GUINNESS GLOBAL ENERGY FUND CLASS Y GBP ACCUMULATION | IE00B6XV0016 | 11.9812 | 0.073 | 30/11/2023 |
| GUINNESS GLOBAL ENERGY FUND CLASS C EUR ACCUMULATION | IE00BGHQF524 | 9.7201 | 0.0865 | 30/11/2023 |
| GUINNESS GLOBAL ENERGY FUND CLASS Y USD DISTRIBUTION | IE00BG6L7638 | 7.2333 | 0.0224 | 30/11/2023 |
| GUINNESS GLOBAL ENERGY FUND CLASS Y EUR ACCUMULATION | IE00BFMGVR44 | 11.2979 | 0.1008 | 30/11/2023 |
| GUINNESS GLOBAL ENERGY FUND CLASS I USD ACCUMULATION | IE00BMYPN507 | 19.2146 | 0.0596 | 30/11/2023 |
| GUINNESS GLOBAL ENERGY FUND CLASS C CNH HEDGED DISTR | IE000P8HSFB7 | 10.2433 | 0.0288 | 30/11/2023 |
| GUINNESS GLOBAL EQUITY INCOME FUND CLASS D USD DISTRIBUTION | IE00B3QG6N78 | 19.9307 | 0.1136 | 30/11/2023 |
| GUINNESS GLOBAL EQUITY INCOME FUND CLASS C USD DISTRIBUTION | IE00B42XCP33 | 18.7082 | 0.1064 | 30/11/2023 |
| GUINNESS GLOBAL EQUITY INCOME FUND CLASS C GBP DISTRIBUTION | IE00B3PB1722 | 23.1441 | 0.2005 | 30/11/2023 |
| GUINNESS GLOBAL EQUITY INCOME FUND CLASS D EUR DISTRIBUTION | IE00B66B5L40 | 24.5521 | 0.2824 | 30/11/2023 |
| GUINNESS GLOBAL EQUITY INCOME FUND CLASS Z GBP DISTRIBUTION | IE00B754QH41 | 27.2476 | 0.2369 | 30/11/2023 |
| GUINNESS GLOBAL EQUITY INCOME FUND CLASS C EUR ACCUMULATION | IE00BGHQF631 | 24.0942 | 0.2768 | 30/11/2023 |
| GUINNESS GLOBAL EQUITY INCOME FUND CLASS C GBP ACCUMULATION | IE00BVYPNV92 | 21.9753 | 0.1904 | 30/11/2023 |
| GUINNESS GLOBAL EQUITY INCOME FUND CLASS C USD ACCUMULATION | IE00BVYPNW00 | 18.6158 | 0.1059 | 30/11/2023 |
| GUINNESS GLOBAL EQUITY INCOME FUND CLASS Y EUR ACCUMULATION | IE00BVYPNZ31 | 19.714 | 0.227 | 30/11/2023 |
| GUINNESS GLOBAL EQUITY INCOME FUND CLASS Y EUR DISTRIBUTION | IE00BVYPP024 | 15.7274 | 0.1811 | 30/11/2023 |
| GUINNESS GLOBAL EQUITY INCOME FUND CLASS Y GBP ACCUMULATION | IE00BVYPNY24 | 23.9776 | 0.2084 | 30/11/2023 |
| GUINNESS GLOBAL EQUITY INCOME FUND CLASS Y GBP DISTRIBUTION | IE00BVYPP131 | 19.1663 | 0.1666 | 30/11/2023 |
| GUINNESS GLOBAL EQUITY INCOME FUND CLASS Y USD ACCUMULATION | IE00BVYPNX17 | 20.3135 | 0.1161 | 30/11/2023 |
| GUINNESS GLOBAL EQUITY INCOME FUND CLASS Y USD DISTRIBUTION | IE00BVYPP248 | 16.1995 | 0.0926 | 30/11/2023 |
| GUINNESS GLOBAL EQUITY INCOME FUND CLASS C EUR DISTRIBUTION | IE00BDGV0183 | 14.9688 | 0.1719 | 30/11/2023 |
| GUINNESS GLOBAL EQUITY INCOME FUND CLASS D EUR ACCUMULATION | IE00BDGV0290 | 18.3249 | 0.2108 | 30/11/2023 |
| GUINNESS GLOBAL EQUITY INCOME FUND CLASS I USD DISTRIBUTION | IE00BGK8P991 | 14.4617 | 0.0826 | 30/11/2023 |
| GUINNESS GLOBAL EQUITY INCOME FUND CLASS I USD ACCUMULATION | IE00BJBK7883 | 13.7246 | 0.0784 | 30/11/2023 |
| GUINNESS GLOBAL EQUITY INCOME FUND CLASS C CNH HEDGED DISTR | IE000OP91FK6 | 10.4183 | 0.058 | 30/11/2023 |
| GUINNESS GLOBAL INNOVATORS FUND CLASS C GBP ACCUMULATION | IE00BQXX3C00 | 27.9298 | 0.1861 | 30/11/2023 |
| GUINNESS GLOBAL INNOVATORS FUND CLASS C EUR ACCUMULATION | IE00BQXX3D17 | 25.3777 | 0.2409 | 30/11/2023 |
| GUINNESS GLOBAL INNOVATORS FUND CLASS C USD ACCUMULATION | IE00BQXX3F31 | 22.1011 | 0.0814 | 30/11/2023 |
| GUINNESS GLOBAL INNOVATORS FUND CLASS Y GBP ACCUMULATION | IE00BQXX3K83 | 30.6572 | 0.205 | 30/11/2023 |
| GUINNESS GLOBAL INNOVATORS FUND CLASS Y EUR ACCUMULATION | IE00BQXX3L90 | 27.8257 | 0.2648 | 30/11/2023 |
| GUINNESS GLOBAL INNOVATORS FUND CLASS Y USD ACCUMULATION | IE00BQXX3M08 | 24.325 | 0.0902 | 30/11/2023 |
| GUINNESS GLOBAL INNOVATORS FUND CLASS Z GBP ACCUMULATION | IE00BQXX3N15 | 31.2678 | 0.2093 | 30/11/2023 |
| GUINNESS GLOBAL INNOVATORS FUND CLASS Z EUR ACCUMULATION | IE00BQXX3P39 | 28.3988 | 0.2704 | 30/11/2023 |
| GUINNESS GLOBAL INNOVATORS FUND CLASS Z USD ACCUMULATION | IE00BQXX3Q46 | 24.7418 | 0.0918 | 30/11/2023 |
| GUINNESS GLOBAL INNOVATORS FUND CLASS I USD ACCUMULATION | IE00BMYPNG19 | 11.7015 | 0.0432 | 30/11/2023 |
| GUINNESS GLOBAL INNOVATORS FUND CLASS C CNH HEDGED DISTR | IE000PGA9O74 | 12.567 | 0.0432 | 30/11/2023 |
| GUINNESS GLOBAL MONEY MANAGERS FUND CLASS C USD ACCUMULATION | IE00B3QW5Z07 | 20.8143 | 0.1171 | 30/11/2023 |
| GUINNESS GLOBAL MONEY MANAGERS FUND CLASS C GBP ACCUMULATION | IE00B64PRP62 | 25.8311 | 0.2222 | 30/11/2023 |
| GUINNESS GLOBAL MONEY MANAGERS FUND CLASS Y EUR ACCUMULATION | IE00B68GW162 | 27.9695 | 0.3205 | 30/11/2023 |
| GUINNESS GLOBAL MONEY MANAGERS FUND CLASS Y USD ACCUMULATION | IE00B3NSFR34 | 23.3261 | 0.132 | 30/11/2023 |
| GUINNESS GLOBAL MONEY MANAGERS FUND CLASS Y GBP ACCUMULATION | IE00B7MJHM43 | 31.316 | 0.2705 | 30/11/2023 |
| GUINNESS GLOBAL MONEY MANAGERS FUND CLASS C EUR ACCUMULATION | IE00BGHQF748 | 16.8022 | 0.192 | 30/11/2023 |
| GUINNESS GLOBAL MONEY MANAGERS FUND CLASS I USD ACCUMULATION | IE00BMYPMW02 | 11.6703 | 0.0661 | 30/11/2023 |
| GUINNESS GREATER CHINA FUND CLASS C EUR ACCUMULATION | IE00BZ08YS42 | 11.6827 | 0.0624 | 30/11/2023 |
| GUINNESS GREATER CHINA FUND CLASS C GBP ACCUMULATION | IE00BZ08YR35 | 13.8851 | 0.0348 | 30/11/2023 |
| GUINNESS GREATER CHINA FUND CLASS C USD ACCUMULATION | IE00BZ08YT58 | 11.6888 | -0.0057 | 30/11/2023 |
| GUINNESS GREATER CHINA FUND CLASS Y EUR ACCUMULATION | IE00BZ08YW87 | 12.5444 | 0.0674 | 30/11/2023 |
| GUINNESS GREATER CHINA FUND CLASS Y GBP ACCUMULATION | IE00BZ08YV70 | 14.8935 | 0.0377 | 30/11/2023 |
| GUINNESS GREATER CHINA FUND CLASS Y USD ACCUMULATION | IE00BZ08YX94 | 12.5073 | -0.0058 | 30/11/2023 |
| GUINNESS GREATER CHINA FUND CLASS Z GBP ACCUMULATION | IE00BZ08YY02 | 15.4396 | 0.0393 | 30/11/2023 |
| GUINNESS GREATER CHINA FUND CLASS I USD ACCUMULATION | IE00BMYPNC70 | 7.5224 | -0.0036 | 30/11/2023 |
| GUINNESS MULTI-ASSET BALANCED FUND CLASS C GBP ACCUMULATION | IE00BG5QQV79 | 12.2719 | 0.023 | 30/11/2023 |
| GUINNESS MULTI-ASSET BALANCED FUND CLASS C EUR ACCUMULATION | IE00BG5QQW86 | 12.8342 | 0.0605 | 30/11/2023 |
| GUINNESS MULTI-ASSET BALANCED FUND CLASS C EUR HEDGED ACC | IE00BG5QQX93 | 10.6329 | 0.0184 | 30/11/2023 |
| GUINNESS MULTI-ASSET BALANCED FUND CLASS C USD ACCUMULATION | IE00BG5QQY01 | 12.2476 | -0.0137 | 30/11/2023 |
| GUINNESS MULTI-ASSET BALANCED FUND CLASS C USD HEDGED ACC | IE00BG5QQZ18 | 11.3997 | 0.022 | 30/11/2023 |
| GUINNESS MULTI-ASSET BALANCED FUND CLASS O GBP ACCUMULATION | IE00BG5QR034 | 12.815 | 0.0244 | 30/11/2023 |
| GUINNESS MULTI-ASSET BALANCED FUND CLASS O EUR ACCUMULATION | IE00BG5QR141 | 13.4056 | 0.0635 | 30/11/2023 |
| GUINNESS MULTI-ASSET BALANCED FUND CLASS O EUR HEDGED ACC | IE00BG5QR257 | 11.0834 | 0.0194 | 30/11/2023 |
| GUINNESS MULTI-ASSET BALANCED FUND CLASS O USD ACCUMULATION | IE00BG5QR364 | 12.7888 | -0.014 | 30/11/2023 |
| GUINNESS MULTI-ASSET BALANCED FUND CLASS O USD HEDGED ACC | IE00BG5QR471 | 11.8799 | 0.0233 | 30/11/2023 |
| GUINNESS MULTI-ASSET BALANCED FUND CLASS R GBP ACCUMULATION | IE00BG5QR588 | 12.1501 | 0.0227 | 30/11/2023 |
| GUINNESS MULTI-ASSET BALANCED FUND CLASS R EUR ACCUMULATION | IE00BG5QR695 | 12.7107 | 0.0599 | 30/11/2023 |
| GUINNESS MULTI-ASSET BALANCED FUND CLASS R EUR HEDGED ACC | IE00BG5QR703 | 10.5451 | 0.0182 | 30/11/2023 |
| GUINNESS MULTI-ASSET BALANCED FUND CLASS R USD ACCUMULATION | IE00BG5QR810 | 12.1173 | -0.0137 | 30/11/2023 |
| GUINNESS MULTI-ASSET BALANCED FUND CLASS R USD HEDGED ACC | IE00BG5QR927 | 11.3537 | 0.0219 | 30/11/2023 |
| GUINNESS MULTI-ASSET BALANCED FUND CLASS Y GBP ACCUMULATION | IE00BG5QRB49 | 13.0039 | 0.0248 | 30/11/2023 |
| GUINNESS MULTI-ASSET GROWTH FUND CLASS C GBP ACCUMULATION | IE00BG5QQP10 | 12.9392 | 0.0258 | 30/11/2023 |
| GUINNESS MULTI-ASSET GROWTH FUND CLASS C EUR ACCUMULATION | IE00BG5QQQ27 | 13.5316 | 0.0654 | 30/11/2023 |
| GUINNESS MULTI-ASSET GROWTH FUND CLASS C EUR HEDGED ACC | IE00BG5QQR34 | 11.0983 | 0.0209 | 30/11/2023 |
| GUINNESS MULTI-ASSET GROWTH FUND CLASS C USD ACCUMULATION | IE00BG5QQS41 | 12.9137 | -0.013 | 30/11/2023 |
| GUINNESS MULTI-ASSET GROWTH FUND CLASS C USD HEDGED ACC | IE00BG5QRJ25 | 11.9369 | 0.024 | 30/11/2023 |
| GUINNESS MULTI-ASSET GROWTH FUND CLASS O GBP ACCUMULATION | IE00BG5QRK30 | 13.5113 | 0.0273 | 30/11/2023 |
| GUINNESS MULTI-ASSET GROWTH FUND CLASS O EUR ACCUMULATION | IE00BG5QRL47 | 14.1358 | 0.0687 | 30/11/2023 |
| GUINNESS MULTI-ASSET GROWTH FUND CLASS O EUR HEDGED ACC | IE00BG5QRM53 | 11.5536 | 0.0221 | 30/11/2023 |
| GUINNESS MULTI-ASSET GROWTH FUND CLASS O USD ACCUMULATION | IE00BG5QRN60 | 13.4853 | -0.0131 | 30/11/2023 |
| GUINNESS MULTI-ASSET GROWTH FUND CLASS O USD HEDGED ACC | IE00BG5QRP84 | 12.3768 | 0.0253 | 30/11/2023 |
| GUINNESS MULTI-ASSET GROWTH FUND CLASS R GBP ACCUMULATION | IE00BG5QRQ91 | 12.8135 | 0.0255 | 30/11/2023 |
| GUINNESS MULTI-ASSET GROWTH FUND CLASS R EUR ACCUMULATION | IE00BG5QRR09 | 13.4099 | 0.0648 | 30/11/2023 |
| GUINNESS MULTI-ASSET GROWTH FUND CLASS R EUR HEDGED ACC | IE00BG5QRS16 | 10.9925 | 0.0206 | 30/11/2023 |
| GUINNESS MULTI-ASSET GROWTH FUND CLASS R USD ACCUMULATION | IE00BG5QRT23 | 12.7783 | -0.0128 | 30/11/2023 |
| GUINNESS MULTI-ASSET GROWTH FUND CLASS R USD HEDGED ACC | IE00BG5QRV45 | 11.8375 | 0.0238 | 30/11/2023 |
| GUINNESS MULTI-ASSET GROWTH FUND CLASS Y GBP ACCUMULATION | IE00BG5QRW51 | 13.7157 | 0.0278 | 30/11/2023 |
| GUINNESS SUSTAINABLE ENERGY FUND CLASS D USD ACCUMULATION | IE00B2PGVJ29 | 4.5624 | 0.016 | 30/11/2023 |
| GUINNESS SUSTAINABLE ENERGY FUND CLASS C USD ACCUMULATION | IE00B2PGVK34 | 4.212 | 0.0147 | 30/11/2023 |
| GUINNESS SUSTAINABLE ENERGY FUND CLASS C GBP ACCUMULATION | IE00B3CCJ633 | 7.6811 | 0.0497 | 30/11/2023 |
| GUINNESS SUSTAINABLE ENERGY FUND CLASS D EUR ACCUMULATION | IE00B3CCJ740 | 7.819 | 0.0729 | 30/11/2023 |
| GUINNESS SUSTAINABLE ENERGY FUND CLASS C EUR ACCUMULATION | IE00BGHQF417 | 15.6507 | 0.1457 | 30/11/2023 |
| GUINNESS SUSTAINABLE ENERGY FUND CLASS Y GBP ACCUMULATION | IE00BFYV9L73 | 19.9569 | 0.1299 | 30/11/2023 |
| GUINNESS SUSTAINABLE ENERGY FUND CLASS Y EUR ACCUMULATION | IE00BFYV9M80 | 20.5197 | 0.1917 | 30/11/2023 |
| GUINNESS SUSTAINABLE ENERGY FUND CLASS Y USD ACCUMULATION | IE00BFYV9N97 | 17.9944 | 0.0635 | 30/11/2023 |
| GUINNESS SUSTAINABLE ENERGY FUND CLASS I USD ACCUMULATION | IE00BMYPNB63 | 9.5207 | 0.0336 | 30/11/2023 |
| GUINNESS SUSTAINABLE ENERGY FUND CLASS C CNH HEDGED DISTR | IE000JUVS7B9 | 8.6092 | 0.029 | 30/11/2023 |
| GUINNESS SUSTAINABLE GLOBAL EQUITY FUND CLASS Z USD ACCUMULATION | IE00BN0W3529 | 10.3965 | 0.0328 | 30/11/2023 |
| GUINNESS SUSTAINABLE GLOBAL EQUITY FUND CLASS Z GBP ACCUMULATION | IE00BN0W3305 | 11.0106 | 0.0677 | 30/11/2023 |
| GUINNESS SUSTAINABLE GLOBAL EQUITY FUND CLASS Z EUR ACCUMULATION | IE00BN0W3412 | 11.5867 | 0.1037 | 30/11/2023 |
| GUINNESS SUSTAINABLE GLOBAL EQUITY FUND CLASS I GBP ACCUMULATION | IE00BN0W2X30 | 10.8886 | 0.0666 | 30/11/2023 |
| GUINNESS SUSTAINABLE GLOBAL EQUITY FUND CLASS I EUR ACCUMULATION | IE00BN0W2Y47 | 11.4568 | 0.1024 | 30/11/2023 |
| GUINNESS SUSTAINABLE GLOBAL EQUITY FUND CLASS I USD ACCUMULATION | IE00BN0W2Z53 | 10.2826 | 0.0322 | 30/11/2023 |
| GUINNESS SUSTAINABLE GLOBAL EQUITY FUND CLASS Y GBP ACCUMULATION | IE00BN0W3073 | 10.8865 | 0.0667 | 30/11/2023 |
| GUINNESS SUSTAINABLE GLOBAL EQUITY FUND CLASS Y EUR ACCUMULATION | IE00BN0W3180 | 11.4559 | 0.1026 | 30/11/2023 |
| GUINNESS SUSTAINABLE GLOBAL EQUITY FUND CLASS Y USD ACCUMULATION | IE00BN0W3297 | 10.2835 | 0.0323 | 30/11/2023 |
| GUINNESS SUSTAINABLE GLOBAL EQUITY FUND CLASS C GBP ACCUMULATION | IE00BN0W2T93 | 10.5408 | 0.0643 | 30/11/2023 |
| GUINNESS SUSTAINABLE GLOBAL EQUITY FUND CLASS C EUR ACCUMULATION | IE00BN0W2V16 | 11.092 | 0.0991 | 30/11/2023 |
| GUINNESS SUSTAINABLE GLOBAL EQUITY FUND CLASS C USD ACCUMULATION | IE00BN0W2W23 | 9.9591 | 0.031 | 30/11/2023 |
| WS GUINNESS ASIAN EQUITY INCOME FUND Y INCOME GBP | GB00BMFKG774 | 88.15 | -0.13 | 30/11/2023 |
| WS GUINNESS ASIAN EQUITY INCOME FUND Y ACCUMULATION GBP | GB00BMFKG667 | 99.28 | -0.16 | 30/11/2023 |
| WS GUINNESS EUROPEAN EQUITY INCOME FUND Y INCOME GBP | GB00BP5J6N11 | 107.91 | 0.02 | 30/11/2023 |
| WS GUINNESS EUROPEAN EQUITY INCOME FUND Y ACCUMULATION GBP | GB00BP5J6M04 | 111.12 | 0.02 | 30/11/2023 |
| WS GUINNESS EUROPEAN EQUITY INCOME FUND Z INCOME GBP | GB00BP5J6Q42 | 108.51 | 0.03 | 30/11/2023 |
| WS GUINNESS EUROPEAN EQUITY INCOME FUND Z ACCUMULATION GBP | GB00BP5J6P35 | 111.67 | 0.02 | 30/11/2023 |
| WS GUINNESS GLOBAL EQUITY INCOME FUND Y INCOME GBP | GB00BNGFN669 | 130.85 | 0.47 | 30/11/2023 |
| WS GUINNESS GLOBAL EQUITY INCOME FUND Y ACCUMULATION GBP | GB00BNGFN776 | 140.52 | 0.5 | 30/11/2023 |
| WS GUINNESS GLOBAL INNOVATORS FUND Y ACCUMULATION GBP | GB00BP5J5Y50 | 127.18 | 0.95 | 30/11/2023 |
| WS GUINNESS SUSTAINABLE ENERGY FUND Y ACCUMULATION GBP | GB00BP5J6198 | 85.18 | 0.5 | 30/11/2023 |
| WS GUINNESS SUSTAINABLE ENERGY FUND Z ACCUMULATION GBP | GB00BP5J6206 | 85.33 | 0.5 | 30/11/2023 |
| WS GUINNESS SUSTAINABLE GLOBAL EQUITY FUND Y ACCUMULATION GBP | GB00BP5J7C70 | 101.34 | 0.72 | 30/11/2023 |
| WS GUINNESS SUSTAINABLE GLOBAL EQUITY FUND Z ACCUMULATION GBP | GB00BP5J7D87 | 101.78 | 0.72 | 30/11/2023 |
| WS GUINNESS UK EQUITY INCOME FUND O OVERSEAS INCOME | GB00BYX94G55 | 69.66 | 0.03 | 30/11/2023 |
| WS GUINNESS UK EQUITY INCOME FUND O OVERSEAS ACCUMULATION | GB00BYX94F49 | 89.65 | 0.03 | 30/11/2023 |
| WS GUINNESS UK EQUITY INCOME FUND Y CLEAN INCOME | GB00BYX94J86 | 75.18 | 0.02 | 30/11/2023 |
| WS GUINNESS UK EQUITY INCOME FUND Y CLEAN ACCUMULATION | GB00BYX94H62 | 96.26 | 0.03 | 30/11/2023 |
| WS GUINNESS UK EQUITY INCOME FUND Z EARLY INVESTOR INCOME | GB00BYX94L09 | 76.05 | 0.02 | 30/11/2023 |
| WS GUINNESS UK EQUITY INCOME FUND Z EARLY INVESTOR ACCUMULATION | GB00BYX94K91 | 97.54 | 0.03 | 30/11/2023 |