Guinness Best of China Fund
The Guinness Best of China strategy invests in quality companies with exposure to the development and growth of the Greater China region.
Overview
The Guinness Best of China strategy invests in quality companies with exposure to the development and growth of the Greater China region.
The Greater China region is one of the most dynamic economic areas in the world; it is also one of the least understood. The economy of mainland China has grown to be the second-largest in the world and accounts for $35 for every $100 in world economic growth. The transformation that many have missed has been the development of China's industrial complex into a producer of higher-end, higher-value products with higher wages to match.
The old model of cheap goods using low-cost labour has passed and moved to Bangladesh, Cambodia, and Vietnam. The effect has been the creation of a vibrant consumer market for goods and services. The growth in online shopping and the number of transactions in 'virtual' malls continues to dazzle ($752 bn in 2016 compared to $390 bn in the US).
The future of Chinese and Taiwanese companies lies in their ability to specialise, to become indispensable to global manufacturing supply chains and to adapt to the developing domestic consumer markets.
We believe that over the next twenty years the China story will be shaped by rising incomes, the spread of wealth and a steady rise in consumption of goods and services. China's economy is one that is in transition from industrial and infrastructure-led growth toward a consumer oriented model.
Investment Team
High quality funds are run by high quality people.
We pride ourselves of having a collegial culture, with teams across the business successfully working together to achieve positive outcomes for our investors.
How to Invest
We've tried to make investing in our Funds as simple as possible. All of our funds are available to invest directly via an application form, we also have good availability across a number of investment supermarkets whilst being eligible for ISAs & SIPPs.
Image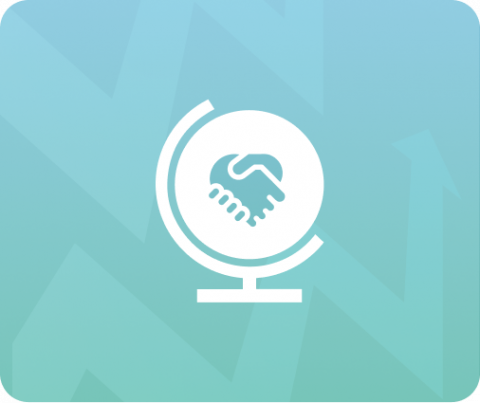 Investment Case
The Guinness Best of China Strategy aims to capture these themes by systematic identification of companies that have already demonstrated their commercial strength in this market and investing in those whose shares we believe are under-priced.
The Best of China strategy invests in companies either listed in or deriving at least half their revenues from China, Hong Kong and Taiwan.
For investors, the challenge is to identify those companies most likely to translate these themes and their competitive advantages into sustainable cash flows and profits.
We believe the best way to do this is to focus on those that already have a track record of superior cash-based profitability sustained over the years which we think makes it likely this will persist.
We think investors will likely make money by investing those companies whose share prices undervalue that likely persistence.
The Best of China strategy normally consists of 33 best ideas with equal amounts invested in each position.
 
How do we run the Fund?
In June 2020, we refined the philosophy of the Fund so that it would focus on the structural growth opportunities in China. We have identified seven structural growth areas which we think are likely to grow over the medium-to-long-term:
Rise of the Middle Class

Sustainability

Manufacturing Upgrades

Healthcare

Cloud Computing & Artificial Intelligence

Next Gen Consumer

Financial Services
Within these growth areas, we also apply a set of quantitative filters to identify quality, profitable companies with strong balance sheets. Quality is defined as a return on capital above the cost of capital while a strong balance sheet is defined as debt/equity less than 150%. These filters reduce the universe from an initial 800 companies to around 320 companies, of which we pick 32 to form an equally weighted portfolio.
When picking the stocks that go into the portfolio, we first "clean" the financial statements to reflect reality. We are most interested in regular, persistent earnings and so aim to remove non-recurring items. These include one-off gains and losses, as well as government subsidies. We break down the balance sheet to identify sources of both strength and risk. For example, many Chinese companies invest a portion of their cash into wealth management products (WMPs). If these WMPs are high risk they can potentially be written down, meaning they are worth less than their accounting value. In this case, a company's cash holdings would be far less than they seem. As a result of cleaning the financial statements, we eventually create an accurate cashflow statement built on our own calculations rather than taking cashflows as defined by management. Here we pay attention to the different types of cashflow, each of which reveal different information. Overall, we are looking for businesses with the ability to redeploy cash at a high rate of return.
The next step is to carry out a series of accounting checks. These checks aim to identify anomalies in the accounts, covering revenue recognition, capitalisation and amortisation, asset valuations, effective tax rates and return on cash and WMP.
If we like the business, trust management and trust the accounts, we move onto valuations. We are not interested in stocks where a valuation derating can offset most, if not all, of the earnings growth. Therefore we look for stocks where we believe earnings growth can offset a potential valuation derating. We primarily do this using two methods: a DCF approach and an earnings approach. In the DCF approach, we use different combinations of revenue growth and margins to assess valuations in each scenario. In the earnings approach, we use different combinations of earnings growth and final multiples to assess upside in each scenario. These two approaches allow us to take into account the effect of rising interest rates on valuations.
How do we construct the portfolio?
The Guinness Best of China Fund is a concentrated portfolio of around 30 equally weighted stocks. This provides a number of useful attributes:
It reduces stock-specific risk, as we will not be overweight in a small number of favourite companies.

We will not have a long tail of small holdings in the portfolio, which can be a distraction and a potential drag on performance.

It instils a strong sell discipline as we must typically sell a position in order to make way for a new one; and we must constantly assess the companies we own in the portfolio in comparison to the rest of the universe available to us.

We are truly index independent. All companies held are weighted equally without regard to their weighting in the benchmark index, so our portfolio has a high active weight.
Fund Facts
For information on the Fund's current investments, please see the latest fact sheet available on the literature tab above.
 
Fund managers (start date)
Sharukh Malik (30/06/2020)
Edmund Harriss (15/12/2015)
Benchmark
MSCI Golden Dragon Index
IA sector
IA China & Greater China
Valuation
2300 Dublin time
Deal cut off time
1500 Dublin time
Administrator
Link Fund Administrators (Ireland) Ltd
Custodian
Brown Brothers Harriman
UK Reporting Fund status
Yes
Share Classes
For full information on the share classes available for investment please refer to the Key Investor Information document.
Share Prices
The Funds are priced every working day at 23.00 Dublin time and updated here the following day.
| Fund name | Isin | Fund price | (+/-) | Date |
| --- | --- | --- | --- | --- |
| GUINNESS GLOBAL EQUITY INCOME FUND D USD DISTRIBUTION | IE00B3QG6N78 | 17.0444 | 0.4955 | 04/10/2022 |
| GUINNESS GLOBAL EQUITY INCOME FUND C USD DISTRIBUTION | IE00B42XCP33 | 16.0921 | 0.4676 | 04/10/2022 |
| GUINNESS GLOBAL EQUITY INCOME FUND C GBP DISTRIBUTION | IE00B3PB1722 | 22.1133 | 0.4085 | 04/10/2022 |
| GUINNESS GLOBAL EQUITY INCOME FUND D EUR DISTRIBUTION | IE00B66B5L40 | 23.0206 | 0.3528 | 04/10/2022 |
| GUINNESS GLOBAL EQUITY INCOME FUND Z GBP DISTRIBUTION | IE00B754QH41 | 25.6853 | 0.4753 | 04/10/2022 |
| GUINNESS GLOBAL EQUITY INCOME FUND C EUR ACCUMULATION | IE00BGHQF631 | 22.2383 | 0.3405 | 04/10/2022 |
| GUINNESS GLOBAL EQUITY INCOME FUND C GBP ACCUMULATION | IE00BVYPNV92 | 20.5478 | 0.3796 | 04/10/2022 |
| GUINNESS GLOBAL EQUITY INCOME FUND C USD ACCUMULATION | IE00BVYPNW00 | 15.6788 | 0.4556 | 04/10/2022 |
| GUINNESS GLOBAL EQUITY INCOME FUND Y EUR ACCUMULATION | IE00BVYPNZ31 | 17.9864 | 0.2759 | 04/10/2022 |
| GUINNESS GLOBAL EQUITY INCOME FUND Y EUR DISTRIBUTION | IE00BVYPP024 | 14.661 | 0.2249 | 04/10/2022 |
| GUINNESS GLOBAL EQUITY INCOME FUND Y GBP ACCUMULATION | IE00BVYPNY24 | 22.1623 | 0.41 | 04/10/2022 |
| GUINNESS GLOBAL EQUITY INCOME FUND Y GBP DISTRIBUTION | IE00BVYPP131 | 18.1013 | 0.3348 | 04/10/2022 |
| GUINNESS GLOBAL EQUITY INCOME FUND Y USD ACCUMULATION | IE00BVYPNX17 | 16.9121 | 0.4919 | 04/10/2022 |
| GUINNESS GLOBAL EQUITY INCOME FUND Y USD DISTRIBUTION | IE00BVYPP248 | 13.7733 | 0.4006 | 04/10/2022 |
| GUINNESS GLOBAL EQUITY INCOME FUND C EUR DISTRIBUTION | IE00BDGV0183 | 14.1168 | 0.2161 | 04/10/2022 |
| GUINNESS GLOBAL EQUITY INCOME FUND D EUR ACCUMULATION | IE00BDGV0290 | 16.8159 | 0.2577 | 04/10/2022 |
| GUINNESS GLOBAL EQUITY INCOME FUND I USD DISTRIBUTION | IE00BGK8P991 | 12.326 | 0.3584 | 04/10/2022 |
| GUINNESS GLOBAL EQUITY INCOME FUND I USD ACCUMULATION | IE00BJBK7883 | 11.4544 | 0.3331 | 04/10/2022 |
| GUINNESS GLOBAL MONEY MANAGERS FUND C USD ACCUMULATION | IE00B3QW5Z07 | 18.0042 | 0.8365 | 04/10/2022 |
| GUINNESS GLOBAL MONEY MANAGERS FUND C GBP ACCUMULATION | IE00B64PRP62 | 24.8058 | 0.8946 | 04/10/2022 |
| GUINNESS GLOBAL MONEY MANAGERS FUND Y EUR ACCUMULATION | IE00B68GW162 | 26.1325 | 0.8623 | 04/10/2022 |
| GUINNESS GLOBAL MONEY MANAGERS FUND Y USD ACCUMULATION | IE00B3NSFR34 | 19.8874 | 0.9247 | 04/10/2022 |
| GUINNESS GLOBAL MONEY MANAGERS FUND Y GBP ACCUMULATION | IE00B7MJHM43 | 29.6414 | 1.07 | 04/10/2022 |
| GUINNESS GLOBAL MONEY MANAGERS FUND C EUR ACCUMULATION | IE00BGHQF748 | 15.927 | 0.525 | 04/10/2022 |
| GUINNESS GLOBAL MONEY MANAGERS FUND I USD ACCUMULATION | IE00BMYPMW02 | 9.9454 | 0.4625 | 04/10/2022 |
| GUINNESS EUROPEAN EQUITY INCOME FUND C EUR ACCUMULATION | IE00BGHQDW50 | 14.9704 | 0.5003 | 04/10/2022 |
| GUINNESS EUROPEAN EQUITY INCOME FUND Z GBP DISTRIBUTION | IE00BGHQF300 | 13.6943 | 0.5007 | 04/10/2022 |
| GUINNESS EUROPEAN EQUITY INCOME FUND C GBP ACCUMULATION | IE00BVYPNS63 | 15.1075 | 0.5517 | 04/10/2022 |
| GUINNESS EUROPEAN EQUITY INCOME FUND C USD ACCUMULATION | IE00BVYPNT70 | 11.5479 | 0.5418 | 04/10/2022 |
| GUINNESS EUROPEAN EQUITY INCOME FUND Y GBP ACCUMULATION | IE00BYVHVZ98 | 11.3263 | 0.4139 | 04/10/2022 |
| GUINNESS EUROPEAN EQUITY INCOME FUND Y GBP DISTRIBUTION | IE00BYVHWJ06 | 9.8198 | 0.3589 | 04/10/2022 |
| GUINNESS EUROPEAN EQUITY INCOME FUND Y EUR ACCUMULATION | IE00BYVHW019 | 11.5349 | 0.3858 | 04/10/2022 |
| GUINNESS EUROPEAN EQUITY INCOME FUND Y EUR DISTRIBUTION | IE00BYVHW126 | 9.9916 | 0.3342 | 04/10/2022 |
| GUINNESS EUROPEAN EQUITY INCOME FUND Y USD ACCUMULATION | IE00BYVHW233 | 9.3662 | 0.4396 | 04/10/2022 |
| GUINNESS EUROPEAN EQUITY INCOME FUND Y USD DISTRIBUTION | IE00BYVHW340 | 8.0876 | 0.3796 | 04/10/2022 |
| GUINNESS EUROPEAN EQUITY INCOME FUND I USD ACCUMULATION | IE00BMYPN382 | 8.8663 | 0.4161 | 04/10/2022 |
| GUINNESS EUROPEAN EQUITY INCOME FUND I USD DISTRIBUTION | IE00BMYPN499 | 8.3805 | 0.3933 | 04/10/2022 |
| GUINNESS EUROPEAN EQUITY INCOME FUND C EUR DISTRIBUTION | IE000AHX6WT2 | 8.1272 | 0.2716 | 04/10/2022 |
| GUINNESS EUROPEAN EQUITY INCOME FUND C GBP DISTRIBUTION | IE000N9K9CQ4 | 8.3554 | 0.305 | 04/10/2022 |
| GUINNESS EUROPEAN EQUITY INCOME FUND C USD DISTRIBUTION | IE000RAMYLN7 | 6.8242 | 0.3201 | 04/10/2022 |
| GUINNESS ASIAN EQUITY INCOME FUND C EUR ACCUMULATION | IE00BGHQDM52 | 18.064 | 0.0463 | 04/10/2022 |
| GUINNESS ASIAN EQUITY INCOME FUND CLASS Z GBP DISTRIBUTION | IE00BGHQDV44 | 15.1006 | 0.0876 | 04/10/2022 |
| GUINNESS ASIAN EQUITY INCOME FUND C GBP ACCUMULATION | IE00BVYPNP33 | 15.501 | 0.0894 | 04/10/2022 |
| GUINNESS ASIAN EQUITY INCOME FUND C USD ACCUMULATION | IE00BVYPNQ40 | 11.8261 | 0.195 | 04/10/2022 |
| GUINNESS ASIAN EQUITY INCOME FUND CLASS Y EUR ACCUMULATION | IE00BDHSRG22 | 11.7827 | 0.0306 | 04/10/2022 |
| GUINNESS ASIAN EQUITY INCOME FUND CLASS Y EUR DISTRIBUTION | IE00BDHSRH39 | 9.6608 | 0.025 | 04/10/2022 |
| GUINNESS ASIAN EQUITY INCOME FUND CLASS Y GBP ACCUMULATION | IE00BDHSRD90 | 12.1784 | 0.0706 | 04/10/2022 |
| GUINNESS ASIAN EQUITY INCOME FUND CLASS Y GBP DISTRIBUTION | IE00BDHSRF15 | 10.0039 | 0.058 | 04/10/2022 |
| GUINNESS ASIAN EQUITY INCOME FUND CLASS Y USD ACCUMULATION | IE00BDHSRJ52 | 10.7376 | 0.1774 | 04/10/2022 |
| GUINNESS ASIAN EQUITY INCOME FUND CLASS Y USD DISTRIBUTION | IE00BDHSRK67 | 8.7964 | 0.1453 | 04/10/2022 |
| GUINNESS ASIAN EQUITY INCOME FUND I USD ACCUMULATION | IE00BMYPN051 | 8.5365 | 0.141 | 04/10/2022 |
| GUINNESS ASIAN EQUITY INCOME FUND I USD DISTRIBUTION | IE00BMYPN168 | 8.0553 | 0.1331 | 04/10/2022 |
| GUINNESS GLOBAL INNOVATORS FUND C GBP ACCUMULATION | IE00BQXX3C00 | 23.0172 | 0.5496 | 04/10/2022 |
| GUINNESS GLOBAL INNOVATORS FUND C EUR ACCUMULATION | IE00BQXX3D17 | 20.6442 | 0.4281 | 04/10/2022 |
| GUINNESS GLOBAL INNOVATORS FUND C USD ACCUMULATION | IE00BQXX3F31 | 16.4059 | 0.5644 | 04/10/2022 |
| GUINNESS GLOBAL INNOVATORS FUND Y GBP ACCUMULATION | IE00BQXX3K83 | 24.9513 | 0.5965 | 04/10/2022 |
| GUINNESS GLOBAL INNOVATORS FUND Y EUR ACCUMULATION | IE00BQXX3L90 | 22.3547 | 0.4642 | 04/10/2022 |
| GUINNESS GLOBAL INNOVATORS FUND Y USD ACCUMULATION | IE00BQXX3M08 | 17.8326 | 0.614 | 04/10/2022 |
| GUINNESS GLOBAL INNOVATORS FUND Z GBP ACCUMULATION | IE00BQXX3N15 | 25.4042 | 0.6074 | 04/10/2022 |
| GUINNESS GLOBAL INNOVATORS FUND Z EUR ACCUMULATION | IE00BQXX3P39 | 22.7755 | 0.473 | 04/10/2022 |
| GUINNESS GLOBAL INNOVATORS FUND Z USD ACCUMULATION | IE00BQXX3Q46 | 18.1068 | 0.6236 | 04/10/2022 |
| GUINNESS GLOBAL INNOVATORS FUND I USD ACCUMULATION | IE00BMYPNG19 | 8.5812 | 0.2955 | 04/10/2022 |
| GUINNESS BEST OF CHINA FUND CLASS C EUR ACCUMULATION | IE00BZ08YS42 | 12.5822 | -0.1132 | 04/10/2022 |
| GUINNESS BEST OF CHINA FUND CLASS C GBP ACCUMULATION | IE00BZ08YR35 | 15.1496 | -0.0873 | 04/10/2022 |
| GUINNESS BEST OF CHINA FUND CLASS C USD ACCUMULATION | IE00BZ08YT58 | 11.4875 | 0.0585 | 04/10/2022 |
| GUINNESS BEST OF CHINA FUND CLASS Y EUR ACCUMULATION | IE00BZ08YW87 | 13.3395 | -0.1196 | 04/10/2022 |
| GUINNESS BEST OF CHINA FUND CLASS Y GBP ACCUMULATION | IE00BZ08YV70 | 16.0446 | -0.0919 | 04/10/2022 |
| GUINNESS BEST OF CHINA FUND CLASS Y USD ACCUMULATION | IE00BZ08YX94 | 12.1367 | 0.0622 | 04/10/2022 |
| GUINNESS BEST OF CHINA FUND CLASS Z GBP ACCUMULATION | IE00BZ08YY02 | 16.5294 | -0.0944 | 04/10/2022 |
| GUINNESS BEST OF CHINA FUND I USD ACCUMULATION | IE00BMYPNC70 | 7.3009 | 0.0374 | 04/10/2022 |
| GUINNESS EMERGING MARKETS EQUITY INCOME FUND C USD ACCUMULATION | IE00BYV24P56 | 11.5207 | 0.2297 | 04/10/2022 |
| GUINNESS EMERGING MARKETS EQUITY INCOME FUND Y GBP ACCUMULATION | IE00BYV24Q63 | 13.0892 | 0.1215 | 04/10/2022 |
| GUINNESS EMERGING MARKETS EQUITY INCOME FUND Y GBP DISTRIBUTION | IE00BYV24R70 | 10.9305 | 0.1015 | 04/10/2022 |
| GUINNESS EMERGING MARKETS EQUITY INCOME FUND Y EUR ACCUMULATION | IE00BYV24S87 | 12.7831 | 0.0779 | 04/10/2022 |
| GUINNESS EMERGING MARKETS EQUITY INCOME FUND Y EUR DISTRIBUTION | IE00BYV24T94 | 10.6625 | 0.0649 | 04/10/2022 |
| GUINNESS EMERGING MARKETS EQUITY INCOME FUND Y USD ACCUMULATION | IE00BYV24V17 | 12.1783 | 0.2432 | 04/10/2022 |
| GUINNESS EMERGING MARKETS EQUITY INCOME FUND Y USD DISTRIBUTION | IE00BYV24W24 | 10.147 | 0.2025 | 04/10/2022 |
| GUINNESS EMERGING MARKETS EQUITY INCOME FUND Z GBP DISTRIBUTION | IE00BYV24X31 | 11.2411 | 0.1045 | 04/10/2022 |
| GUINNESS EMERGING MARKETS EQUITY INCOME FUND C EUR ACCUMULATION | IE00BMCWC346 | 10.0923 | 0.0611 | 04/10/2022 |
| GUINNESS EMERGING MARKETS EQUITY INCOME FUND C GBP ACCUMULATION | IE00BMCWC239 | 9.7143 | 0.0899 | 04/10/2022 |
| GUINNESS EMERGING MARKETS EQUITY INCOME FUND I USD ACCUMULATION | IE00BMYPND87 | 8.4261 | 0.1682 | 04/10/2022 |
| GUINNESS EMERGING MARKETS EQUITY INCOME FUND I USD DISTRIBUTION | IE00BMYPNF02 | 7.9487 | 0.1587 | 04/10/2022 |
| GUINNESS EMERGING MARKETS EQUITY INCOME FUND C EUR DISTRIBUTION | IE0009746VI0 | 8.8456 | 0.0536 | 04/10/2022 |
| GUINNESS EMERGING MARKETS EQUITY INCOME FUND C GBP DISTRIBUTION | IE000UPHOYQ6 | 9.0889 | 0.0841 | 04/10/2022 |
| GUINNESS EMERGING MARKETS EQUITY INCOME FUND C USD DISTRIBUTION | IE000XFJTUO9 | 7.427 | 0.148 | 04/10/2022 |
| GUINNESS BEST OF ASIA FUND C GBP ACCUMULATION | IE00BF2VFX37 | 10.0297 | 0.0787 | 04/10/2022 |
| GUINNESS BEST OF ASIA FUND Y GBP ACCUMULATION | IE00BF2VFY44 | 10.5281 | 0.083 | 04/10/2022 |
| GUINNESS BEST OF ASIA FUND Y EUR ACCUMULATION | IE00BF2VFZ50 | 10.7035 | 0.0503 | 04/10/2022 |
| GUINNESS BEST OF ASIA FUND Y USD ACCUMULATION | IE00BF2VG076 | 8.935 | 0.1661 | 04/10/2022 |
| GUINNESS BEST OF ASIA FUND Z GBP ACCUMULATION | IE00BF2VG183 | 10.6611 | 0.0841 | 04/10/2022 |
| GUINNESS BEST OF ASIA FUND I USD ACCUMULATION | IE00BMYPN275 | 7.7543 | 0.1441 | 04/10/2022 |
| GUINNESS BEST OF ASIA FUND C EUR ACCUMULATION | IE000IYIWG07 | 8.1993 | 0.0382 | 04/10/2022 |
| GUINNESS BEST OF ASIA FUND C USD ACCUMULATION | IE0004NN3YY8 | 6.8986 | 0.128 | 04/10/2022 |
| GUINNESS MULTI-ASSET GROWTH FUND C GBP ACCUMULATION | IE00BG5QQP10 | 12.5114 | 0.2216 | 04/10/2022 |
| GUINNESS MULTI-ASSET GROWTH FUND C EUR ACCUMULATION | IE00BG5QQQ27 | 12.9157 | 0.1884 | 04/10/2022 |
| GUINNESS MULTI-ASSET GROWTH FUND C EUR HEDGED ACCUMULATION | IE00BG5QQR34 | 10.9536 | 0.1927 | 04/10/2022 |
| GUINNESS MULTI-ASSET GROWTH FUND C USD ACCUMULATION | IE00BG5QQS41 | 11.2475 | 0.3185 | 04/10/2022 |
| GUINNESS MULTI-ASSET GROWTH FUND C USD HEDGED ACCUMULATION | IE00BG5QRJ25 | 11.4893 | 0.2039 | 04/10/2022 |
| GUINNESS MULTI-ASSET GROWTH FUND O GBP ACCUMULATION | IE00BG5QRK30 | 12.9146 | 0.2292 | 04/10/2022 |
| GUINNESS MULTI-ASSET GROWTH FUND O EUR ACCUMULATION | IE00BG5QRL47 | 13.3376 | 0.1949 | 04/10/2022 |
| GUINNESS MULTI-ASSET GROWTH FUND O EUR HEDGED ACCUMULATION | IE00BG5QRM53 | 11.2723 | 0.1986 | 04/10/2022 |
| GUINNESS MULTI-ASSET GROWTH FUND O USD ACCUMULATION | IE00BG5QRN60 | 11.6103 | 0.329 | 04/10/2022 |
| GUINNESS MULTI-ASSET GROWTH FUND O USD HEDGED ACCUMULATION | IE00BG5QRP84 | 11.776 | 0.2095 | 04/10/2022 |
| GUINNESS MULTI-ASSET GROWTH FUND R GBP ACCUMULATION | IE00BG5QRQ91 | 12.4186 | 0.22 | 04/10/2022 |
| GUINNESS MULTI-ASSET GROWTH FUND R EUR ACCUMULATION | IE00BG5QRR09 | 12.823 | 0.187 | 04/10/2022 |
| GUINNESS MULTI-ASSET GROWTH FUND R EUR HEDGED ACCUMULATION | IE00BG5QRS16 | 10.8745 | 0.1912 | 04/10/2022 |
| GUINNESS MULTI-ASSET GROWTH FUND R USD ACCUMULATION | IE00BG5QRT23 | 11.1552 | 0.3157 | 04/10/2022 |
| GUINNESS MULTI-ASSET GROWTH FUND R USD HEDGED ACCUMULATION | IE00BG5QRV45 | 11.4191 | 0.2027 | 04/10/2022 |
| GUINNESS MULTI-ASSET GROWTH FUND Y GBP ACCUMULATION | IE00BG5QRW51 | 13.0811 | 0.2322 | 04/10/2022 |
| GUINNESS MULTI-ASSET BALANCED FUND C GBP ACCUMULATION | IE00BG5QQV79 | 12.1066 | 0.1651 | 04/10/2022 |
| GUINNESS MULTI-ASSET BALANCED FUND C EUR ACCUMULATION | IE00BG5QQW86 | 12.4982 | 0.1312 | 04/10/2022 |
| GUINNESS MULTI-ASSET BALANCED FUND C EUR HEDGED ACCUMULATION | IE00BG5QQX93 | 10.708 | 0.1448 | 04/10/2022 |
| GUINNESS MULTI-ASSET BALANCED FUND C USD ACCUMULATION | IE00BG5QQY01 | 10.8834 | 0.2643 | 04/10/2022 |
| GUINNESS MULTI-ASSET BALANCED FUND C USD HEDGED ACCUMULATION | IE00BG5QQZ18 | 11.2037 | 0.1528 | 04/10/2022 |
| GUINNESS MULTI-ASSET BALANCED FUND O GBP ACCUMULATION | IE00BG5QR034 | 12.497 | 0.1708 | 04/10/2022 |
| GUINNESS MULTI-ASSET BALANCED FUND O EUR ACCUMULATION | IE00BG5QR141 | 12.9044 | 0.1358 | 04/10/2022 |
| GUINNESS MULTI-ASSET BALANCED FUND O EUR HEDGED ACCUMULATION | IE00BG5QR257 | 11.0319 | 0.1495 | 04/10/2022 |
| GUINNESS MULTI-ASSET BALANCED FUND O USD ACCUMULATION | IE00BG5QR364 | 11.2336 | 0.273 | 04/10/2022 |
| GUINNESS MULTI-ASSET BALANCED FUND O USD HEDGED ACCUMULATION | IE00BG5QR471 | 11.5447 | 0.1577 | 04/10/2022 |
| GUINNESS MULTI-ASSET BALANCED FUND R GBP ACCUMULATION | IE00BG5QR588 | 12.0142 | 0.1638 | 04/10/2022 |
| GUINNESS MULTI-ASSET BALANCED FUND R EUR ACCUMULATION | IE00BG5QR695 | 12.4071 | 0.1299 | 04/10/2022 |
| GUINNESS MULTI-ASSET BALANCED FUND R EUR HEDGED ACCUMULATION | IE00BG5QR703 | 10.6437 | 0.1439 | 04/10/2022 |
| GUINNESS MULTI-ASSET BALANCED FUND R USD ACCUMULATION | IE00BG5QR810 | 10.7925 | 0.262 | 04/10/2022 |
| GUINNESS MULTI-ASSET BALANCED FUND R USD HEDGED ACCUMULATION | IE00BG5QR927 | 11.1827 | 0.1524 | 04/10/2022 |
| GUINNESS MULTI-ASSET BALANCED FUND Y GBP ACCUMULATION | IE00BG5QRB49 | 12.6522 | 0.173 | 04/10/2022 |
| GUINNESS SUSTAINABLE GLOBAL EQUITY FUND Z USD ACCUMULATION | IE00BN0W3529 | 9.3499 | 0.3249 | 04/10/2022 |
| GUINNESS SUSTAINABLE GLOBAL EQUITY FUND Z GBP ACCUMULATION | IE00BN0W3305 | 10.9928 | 0.2662 | 04/10/2022 |
| GUINNESS SUSTAINABLE GLOBAL EQUITY FUND Z EUR ACCUMULATION | IE00BN0W3412 | 11.4147 | 0.2405 | 04/10/2022 |
| GUINNESS SUSTAINABLE GLOBAL EQUITY FUND I GBP ACCUMULATION | IE00BN0W2X30 | 10.9348 | 0.2646 | 04/10/2022 |
| GUINNESS SUSTAINABLE GLOBAL EQUITY FUND I EUR ACCUMULATION | IE00BN0W2Y47 | 11.3599 | 0.2394 | 04/10/2022 |
| GUINNESS SUSTAINABLE GLOBAL EQUITY FUND I USD ACCUMULATION | IE00BN0W2Z53 | 9.3039 | 0.3231 | 04/10/2022 |
| GUINNESS SUSTAINABLE GLOBAL EQUITY FUND Y GBP ACCUMULATION | IE00BN0W3073 | 10.937 | 0.2647 | 04/10/2022 |
| GUINNESS SUSTAINABLE GLOBAL EQUITY FUND Y EUR ACCUMULATION | IE00BN0W3180 | 11.3606 | 0.2393 | 04/10/2022 |
| GUINNESS SUSTAINABLE GLOBAL EQUITY FUND Y USD ACCUMULATION | IE00BN0W3297 | 9.3058 | 0.3232 | 04/10/2022 |
| GUINNESS SUSTAINABLE GLOBAL EQUITY FUND C GBP ACCUMULATION | IE00BN0W2T93 | 10.7252 | 0.2592 | 04/10/2022 |
| GUINNESS SUSTAINABLE GLOBAL EQUITY FUND C EUR ACCUMULATION | IE00BN0W2V16 | 11.1405 | 0.2344 | 04/10/2022 |
| GUINNESS SUSTAINABLE GLOBAL EQUITY FUND C USD ACCUMULATION | IE00BN0W2W23 | 9.1277 | 0.3168 | 04/10/2022 |
| GUINNESS SUSTAINABLE ENERGY FUND D USD ACCUMULATION | IE00B2PGVJ29 | 4.836 | 0.1742 | 04/10/2022 |
| GUINNESS SUSTAINABLE ENERGY FUND C USD ACCUMULATION | IE00B2PGVK34 | 4.4905 | 0.1617 | 04/10/2022 |
| GUINNESS SUSTAINABLE ENERGY FUND C GBP ACCUMULATION | IE00B3CCJ633 | 9.0913 | 0.2318 | 04/10/2022 |
| GUINNESS SUSTAINABLE ENERGY FUND D EUR ACCUMULATION | IE00B3CCJ740 | 9.0823 | 0.2031 | 04/10/2022 |
| GUINNESS SUSTAINABLE ENERGY FUND C EUR ACCUMULATION | IE00BGHQF417 | 18.285 | 0.4089 | 04/10/2022 |
| GUINNESS SUSTAINABLE ENERGY FUND Y GBP ACCUMULATION | IE00BFYV9L73 | 23.2967 | 0.5947 | 04/10/2022 |
| GUINNESS SUSTAINABLE ENERGY FUND Y EUR ACCUMULATION | IE00BFYV9M80 | 23.6445 | 0.5294 | 04/10/2022 |
| GUINNESS SUSTAINABLE ENERGY FUND Y USD ACCUMULATION | IE00BFYV9N97 | 18.9208 | 0.6819 | 04/10/2022 |
| GUINNESS SUSTAINABLE ENERGY FUND I USD ACCUMULATION | IE00BMYPNB63 | 10.0198 | 0.3611 | 04/10/2022 |
| GUINNESS GLOBAL ENERGY FUND D USD ACCUMULATION | IE00B2Q91T05 | 7.9533 | 0.2994 | 04/10/2022 |
| GUINNESS GLOBAL ENERGY FUND C USD ACCUMULATION | IE00B2Q91V27 | 7.4845 | 0.2817 | 04/10/2022 |
| GUINNESS GLOBAL ENERGY FUND C GBP ACCUMULATION | IE00B3CCJ963 | 12.0829 | 0.3279 | 04/10/2022 |
| GUINNESS GLOBAL ENERGY FUND D EUR ACCUMULATION | IE00B3CCJB88 | 12.0694 | 0.2899 | 04/10/2022 |
| GUINNESS GLOBAL ENERGY FUND Y USD ACCUMULATION | IE00B3CCJC95 | 8.5898 | 0.3235 | 04/10/2022 |
| GUINNESS GLOBAL ENERGY FUND Y GBP ACCUMULATION | IE00B6XV0016 | 11.7133 | 0.3182 | 04/10/2022 |
| GUINNESS GLOBAL ENERGY FUND C EUR ACCUMULATION | IE00BGHQF524 | 9.4892 | 0.2278 | 04/10/2022 |
| GUINNESS GLOBAL ENERGY FUND Y USD DISTRIBUTION | IE00BG6L7638 | 6.5561 | 0.2469 | 04/10/2022 |
| GUINNESS GLOBAL ENERGY FUND Y EUR ACCUMULATION | IE00BFMGVR44 | 10.9028 | 0.2621 | 04/10/2022 |
| GUINNESS GLOBAL ENERGY FUND I USD ACCUMULATION | IE00BMYPN507 | 16.9202 | 0.6372 | 04/10/2022 |
| TB Guinness UK Equity Income Fund O Overseas Income | GB00BYX94G55 | 73.99 | -0.01 | 04/08/2022 |
| TB Guinness UK Equity Income Fund O Overseas Accumulation | GB00BYX94F49 | 91.23 | -0.03 | 04/08/2022 |
| TB Guinness UK Equity Income Fund Y Clean Income | GB00BYX94J86 | 78.96 | -0.01 | 04/08/2022 |
| TB Guinness UK Equity Income Fund Y Clean Accumulation | GB00BYX94H62 | 96.61 | -0.03 | 04/08/2022 |
| TB Guinness UK Equity Income Fund Z Early Investor Income | GB00BYX94L09 | 79.61 | -0.02 | 04/08/2022 |
| TB Guinness UK Equity Income Fund Z Early Investor Accumulation | GB00BYX94K91 | 97.65 | -0.02 | 04/08/2022 |
| TB Guinness Global Equity Income Fund Y Income GBP | GB00BNGFN669 | 127.45 | 1.28 | 04/08/2022 |
| TB Guinness Global Equity Income Fund Y Accumulation GBP | GB00BNGFN776 | 133 | 1.35 | 04/08/2022 |
| TB Guinness Asian Equity Income Fund Y Income GBP | GB00BMFKG774 | 91.21 | 0.74 | 04/08/2022 |
| TB Guinness Asian Equity Income Fund Y Accumulation GBP | GB00BMFKG667 | 96.02 | 0.78 | 04/08/2022 |